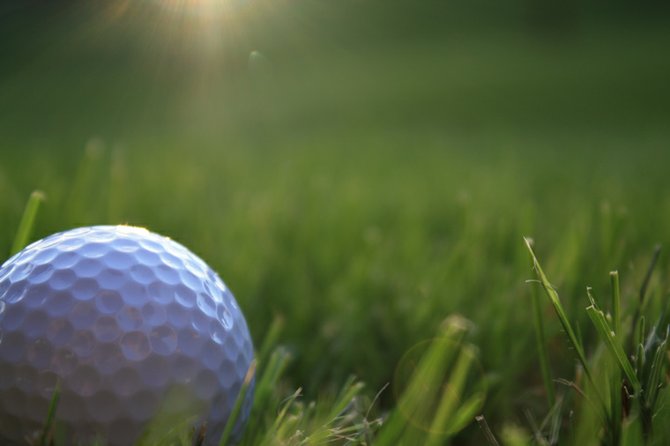 By RENALDO DORSETT
Tribune Sports Reporter
rdorsett@tribunemedia.net
Team Bahamas teed off yesterday in the 2017 Caribbean Amateur Golf Championships hosted at The Links Casa de Campo Resort in the Dominican Republic.
The CAGC is the region's premier event, played both as an individual stroke play event and as a country team competition with the Hoerman Cup for the men, the George Teale Trophy for the ladies and also The Arthur Ziadie Trophy (men and ladies combined team scores).
Richard Gibson, Devaughn Robinson, Oren Butler, Steven Kemp, Paul Tsavoussis and Lynford Miller comprise the men's team while the ladies' team is Taneka Sandiford and Ignacia Rolle.
Sandiford is currently tied for sixth place after she shot an opening day 80 (+9) while Rolle is tied at No.11 with her round of 84 (+13). Valeria Pacheco of Puerto Rico and Yae Eun Kim of the Dominican Republic top the leaderboard at 75 (+4).
Gibson was the top performer for the Bahamas among the men, with an opening round 73 (+2). Butler and Robinson were both two strokes behind at 75 (+4) and tied for 14th while Kemp shot 79 (+8) to tie for 27th, Tsavoussis was tied for 31st at 80 (+9) and Miller shot 84 (+13) for 42nd place.
Tsavoussis will be the first of the group to tee off this morning alongside Justin Hastings of the Cayman Islands (CAY) and Sachin Kumar of Trinidad and Tobago (TT). Kemp follows with Liam Bryden (TT) and Lucas Hernandez of the Dominican Republic (DR) at 7:50 am. Gibson follows at 8:10 am grouped with Sam Avey (TT) and Dawn Bispham of Barbados (BAR). Miller also tees off at 8:10 am with Jonathan Millen (TT) and Simon Proverbs (BAR). Butler tees off at 8:40am with Clint Alfred (TT) and Xzavier Wiggins (BAR) while Rolle will is grouped with James Johnson (BAR) and Jonathan Newnham of Jamaica.
Sandiford will begin round two at 9:00am, grouped with Ysabelle Lawrence (TT) and Alyssa Inniss-Gittens (BAR) while Rolle, also with a 9:00 am start, is grouped with Karina Sanchez (DR) and Yeji Lee (TT).
The Bahamas hosted the 2016 event at the Ocean Club resort, Paradise Island.
Out of a field of eight teams in the men's division, the Bahamas' Hoerman Cup team finished seventh with a total of 1,222.
Seven teams participated in the ladies' division with the Bahamas finishing sixth with 655.
The Dominican Republic rallied on the final day to surge ahead of Puerto Rico for the Hoerman Cup.
Puerto Rico, however, held onto the Teale Cup and emerged as the winner of the Arthur Ziadie Trophy.