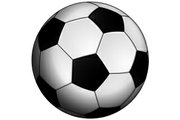 By RENALDO DORSETT
Sports Reporter
rdorsett@tribunemedia.net
THE Queen's College Comets and St Augustine's College Big Red Machine are the first national high school soccer champions in Bahamian high school sports history.
Both teams clinched their respective division titles in the tournament finale at the Roscow Davies Soccer Field on Saturday afternoon.
The Comets won 2-1 over their BAISS rival, the St Andrew's Hurricanes.
In a rematch of the BAISS championship, the Comets exacted revenge on the Hurricanes with goals from Jaime Thompson and Tadiwa Mushonga.
Ethan Willie scored the lone goal for the Hurricanes.
Comets head coach Phil Haven said the resilience of his team was evident in their performance against a team which beat them twice during regular season play.
"This one really feels sweet. Looking at the guys' faces at the end of the game, I know this is a remarkable feeling for them as well. It's the last time most of them will probably play together and to see their emotion it's just fantastic."
The Comets were the highest goal scorers of the tournament with a 6-1 win over CV Bethel in the opening round and a 4-1 victory over Jack Hayward in the semi-final.
After a bye in the first round, the Hurricanes defeated the CR Walker Knights 2-1 in their semi-final.
The Wildcats eventually finished in third place with a win over the Knights.
In the girls' final, the Big Red Machine scored a 1-0 win over the visiting Lucaya International School Buccaneers out of Grand Bahama.
Eden Cox scored the game-winning goal in the 77th minute to lift her team to the title.
SAC head coach Daria Adderley said that her girls left it all on the field and that she's proud of the way they represented St Augustine's on the big stage.
"Ecstatic, that's the only word I can use to describe this feeling," she said. "Eden is a clutch player, she's been great all tournament, and I had confidence in her and the rest of the team to pull it off. LIS played a great game, but I'm glad we could pull it off."
The Comets claimed third place in the division with a win over the Knights.
The Big Red Machine's path to the championship included an opening round 2-1 win over CC Sweeting and a 2-0 win over the Knights in the semi-final.
The Bucs advanced with a 2-1 win over the Comets.
"I really want to thank the Bahamas Football Association for putting on these championships," said Evon Wisdom, who is in charge of the Sports Unit at the Ministry of Education.
"We just want to personally thank the president Mr Anton Sealey and his staff.
"Mr Sealey has provided Mr Adam Miller, the organiser of this tournament. The Ministry of Education and the Ministry of Youth, Sports and Culture is just facilitating these nationals as we have done so with all of the others (volleyball, basketball and track and field)."