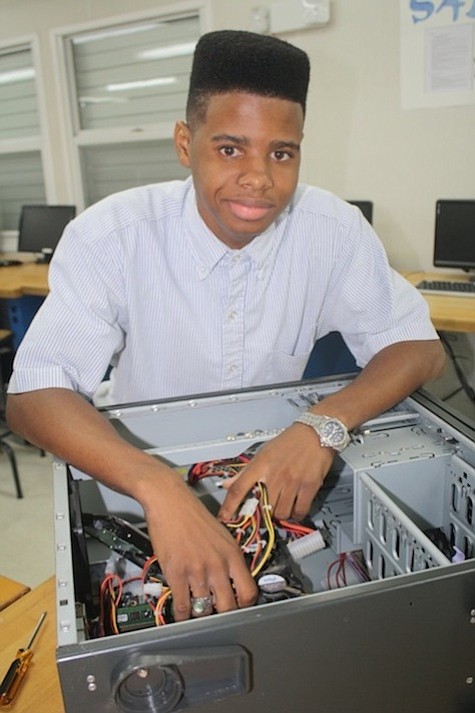 The increasing concerns over cyber security open up opportunities for IT graduates, as one promising Bahamas Technical and Vocational Institute student is finding.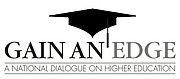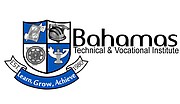 Our world is quickly changing, and those who want to be competitive are planning their education and careers accordingly.

The United States Bureau of Labor Statistics projects that jobs in all computer occupations in the US will grow by 22 per cent by the year 2020.
Locally, entities such as the Road Traffic Department, National Insurance Board and Water and Sewerage Corporation have computerised their operations.

Head of the Information Technology (IT) programme at the Bahamas Technical and Vocational Institute (BTVI), Anthony Ramtulla, said with cyber security being a growing concern, IT management is in demand.
"Therefore, BTVI's IT programme offers the essentials to get you to a certain level," he said. "The programme is a springboard into Network Engineering, Systems Administration etc. It is internationally validated in that you leave with a degree and usually three powerful certifications including Computing Technology Industry Association certifications like CompTIA A+, CompTIA Network + and CompTIA Security +."
Dion Mackey, 23, is one of the bright BTVI students who has identified the IT trend, and is ensuring he is prepared for the opportunities that lie ahead.
"Information Technology is always evolving. It's not stagnant. There is always something to learn. It is such a diverse field," he said. "I am getting so much from the IT programme at BTVI. The certifications open doors and prepare you for jobs in the IT field. BTVI makes me want to work hard. It brings out the best in me. My instructors really care."
Thus far, Dion, who has a cumulative grade point average of 3.88, has attained his CompTIA A+ certification and is now working on CompTIA Network+. He is a 2012 graduate of St Augustine's College with Bahamas General Certificate of Secondary Education (BGCSE) results of A through C passes in Physics, Chemistry, Combined Science, Biology, English, Math, Literature and History.
Mr Ramtulla described Dion as "highly intelligent" and someone who is very excited about the field. "I see him somewhere as a software engineer. He is a leader in our Web Internet Foundation class. I would show them how to solve a problem one way and he solves the problem in a different way. He doesn't conform. He pushes the envelope. He experiments. He inspires the other students," Mr Ramtulla said.
Dion is in his second year of studies towards his Associate of Applied Science degree in IT Management. He began his post-secondary studies at another local institution but has found BTVI to be a better fit for him. "The classes are much more interactive and hands on. And with an instructor like Mr Ramtulla and others, they are so easy to talk to. The environment is conducive to learning."
Dion said he wishes to one day be the owner of an IT business. Already, his focus, intelligence and drive are paving the way for him. In January, he will head to Fanshawe College in Canada as an exchange student on an Emerging Leaders in Americas Program (ELAP) scholarship. Following his two-semester stint, he is expected to return to BTVI, to complete his degree.
"I never dreamt I would come to BTVI and get such an experience," he said. "I realise the sky is the limit. I really appreciate the Dean of Student Affairs, Racquel Bethel, for providing the platform. She took interest in me and saw my potential before I knew I could do it. It makes me want to work that much harder."
NEXT WEEK: the view of a University of the Bahamas student
"Gain An Edge" is a weekly collaboration of the Lyford Cay Foundations, Bahamas Technical and Vocational Institute and the College of The Bahamas aimed at promoting a national dialogue on higher education. To share your thoughts, email gainanedge@tribunemedia.net