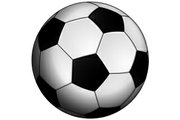 By RENALDO DORSETT
Sports Reporter
rdorsett@tribunemedia.net
TEAM Bahamas learned their path toward a possible regional title yesterday as the draw for February's Confederation of North, Central America and Caribbean Association Football (CONCACAF) Beach Soccer Championship was announced.
The Bahamas, hosts of the event, scheduled February 20-27 in Nassau, was drawn in Group A along with Jamaica, Belize and Guyana when the groups were revealed at the International Hotel in Doral, Florida.
According to the latest Beach Soccer Worldwide rankings, the Bahamas is the top ranked team of the group within the region at No.6 in CONCACAF and No.55 worldwide.
Jamaica is ranked No.8 in CONCACAF (65th overall), Belize is No. 16 (92nd overall) while Guyana is presently unranked.
Group B, features the defending CONCACAF Beach Soccer champion, Mexico (1 in CONCACAF,10 overall), along with Guatemala (5,50), Canada (9,75) and Guadeloupe (15,91).
Group C includes the United States (3,24), Trinidad & Tobago (7,57), Antigua and Barbuda (14,90) and US Virgin Islands 19,59).
Finally, Group D comprises El Salvador (2,18), Costa Rica (4,32), Panama (12,84) and the Turks and Caicos Islands (18,94). 
The draw was broadcast live on the CONCACAF Facebook page as Bahamas Football Association President Anton Sealey and CONCACAF Secretary General Phelippe Moggio addressed the contingent.
"Hosting a FIFA World Cup is both an honour and a privilege, but it is also an extraordinary opportunity to develop talent and encourage greater participation among our youth. These major events provide a platform to continue building a stronger and more passionate fan base.  We are eager to welcome fans and visitors from around the world so that they can experience the hospitality of The Bahamas.
"I look forward to seeing thousands of visitors in Nassau in February and then again in April when we welcome the world to the pristine shores of Nassau, Bahamas," Sealey said.
The Bahamas last hosted the CONCACAF Beach Soccer Championships in 2013 where they finished sixth following a loss to Guatemala in the tournament finale.
"As the Bahamas prepares to be the first CONCACAF country to host the FIFA Beach Soccer World Cup, we are also delighted to be able to organise our CONCACAF Championship in this nation," Moggio said. "Anton, you and your team are doing a tremendous job preparing for the World Cup. We hope that the recovery process from the recent effects of Hurricane Matthew is going well and we stand by you. Your country has already proven its capacity to host major events as it did so for our championship in 2013. That was a fantastic tournament ad we can't wait for these two championships to take place."
The Malcom Beach Soccer Facility will host all group, quarter-final, semi-final, third place and final matches.
"It's an amazing opportunity to not just play in but host this tournament once again. Then to follow that up with hosting and playing in the World Cup, we are excited and The Bahamas will be ready," said Gavin Christie, captain of the Bahamas national beach soccer team. "I'm very excited. Bahamas versus Jamaica is always an exciting match up. We have two new teams that we haven't played before so I look forward to the challenge of this year's CONCACAF Qualifiers," added Bahamas beach soccer national team member Lesley St Fleur.
The champion and the runner-up of the competition will join host Bahamas as the three CONCACAF representatives in the FIFA Beach Soccer World Cup 2017. In case Bahamas (host of the World Cup) and/or Guadeloupe (Non-FIFA Member) reach the final match, the World Cup spot(s) will be allocated to the next best placed team(s). 
In an effort to further develop beach soccer, each one of the 16 participating member associations are guaranteed to play six games, with all competing for final tournament placement, until the last match date.