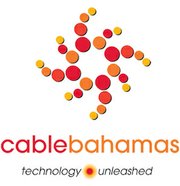 By NICO SCAVELLA
Tribune Staff Reporter
nscavella@tribunemedia.net
A "critical sub-sea fibre break" to Cable Bahamas Ltd's main BICS network in Grand Bahama was the reason for an island-wide outage in internet services throughout New Providence and some Family Islands on Saturday, the company has said.
Cable Bahamas, in a series of updates over the weekend, said the outage, which started between noon and 1pm according to some customers, affected the company's "broadband internet, fibre and circuit" network in New Providence, Grand Bahama, Abaco, and Eleuthera.
"The company has advised that initial investigations indicate that the cause of the interruption was a cut on its main international and inter-island BICS fibre link in Grand Bahama by a third-party company working in the area," a Cable Bahamas statement read last night. It said it was "the first widespread internet outage" the network had experienced.
Cable Bahamas said full internet services were restored late on Saturday night after re-routing traffic through its "redundant network link", a process which had taken "several hours".
CBL Chief Operations Officer John Gomez said that even though all services had been confirmed restored using the re-route procedure, the company's investigations into the cause was continuing. "We have reconnaissance and reporting teams in the field now," he said. "They are collecting data so that we can ensure we have the most complete information we need to fully assess the damage and effect all the necessary permanent repairs." He said permanent repairs were expected to be completed today.
But last night, customers were angered when there was further disruption during the popular series finale of The Walking Dead on the AMC channel.
Mr Gomez said the company would be issuing a one-day credit for the service interruption to all REVON home and business customers, to be reflected on customer statements for May.
Aliv's phone services were also down for some time on Saturday for some customers, The Tribune understands, although the cause was unclear. Cable Bahamas is Aliv's 47.25 per cent controlling shareholder.
Last month, CBL announced that the company would offer all of its TV services to subscribers over one weekend as compensation for an "unforeseen disruption" in REVTV video services at the time.
CBL said that on 10am on March 21, it experienced service issues on its video network, resulting in multiple channels across New Providence, Abaco, Grand Bahama and Eleuthera experiencing intermittent service outages.
In 2014, bush fires damaged a primary fibre optic feed in Grand Bahama, ultimately affecting the services to cable-based broadband Internet subscribers in New Providence, Grand Bahama, Abaco and Eleuthera.