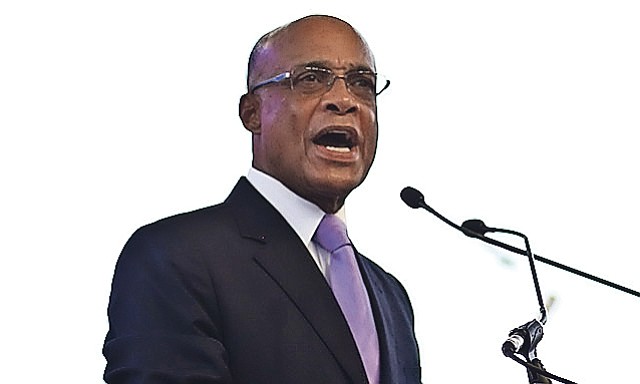 By AVA TURNQUEST
Tribune Chief Reporter
aturnquest@tribunemedia.net
EDUCATION Minister Jeff Lloyd yesterday underscored the low enrollment numbers for public preschools as he stressed the government's efforts to legislate early childhood learning.
More than half of the country's preschoolers are not enrolled in school before grade one, with only 550 pre-schoolers currently registered in the public system, he said.
Mr Lloyd spoke of education challenges and the government's plan for a course correction at the National Public School's Administrators conclave at the Melia hotel.
Major reform initiatives include legislation to mandate that all children between two and a half years old and three must be enrolled in a government approved programme; a two-year review of the national curriculum; and a two-year project to increase primary school access to technology and digital resources.
In addition to earmarking $2m for a pilot project in two New Providence preschools, the Department of Education's comprehensive review of existing curriculum, inclusive of pre-school through high school, will start in the upcoming 2017-2018 academic year.
Core curriculum components desired were said to be: Bahamian history, civics and culture; multi-lingual and numeracy competence; information technology competence (ITC); entrepreneurship; and personal financial planning.
"One of the many exciting new curriculum ventures will be the Ministry of Education's partnership with the Securities Commission of The Bahamas to launch a financial literacy education pilot project in two junior high schools," he said.
Ten primary schools throughout New Providence and the Family Islands will be expected to participate in the Profoturo's Digital Mobile Classroom Project, he said. The two-year Profoturo's project is expected to improve the quality of education in the Bahamas by providing increasing access to technology and digital resources.
"It is expected that in addition to the development of digital resources to support the curriculum, teachers' knowledge and skills will be enhanced through effective integration of ITC," he said.
"Let me reiterate that this government is committed to doing what we can to equip you and your schools to be able to draw out the best results from your teachers and students, relative to their own ability - but without undue stress in the process. We must do what we can to raise the aspirations of all students - this is the objective of the government of the Commonwealth of the Bahamas.
"In order to truly move our country forward we need your commitment to the achievement of the endeavours spoken about today. We need your constructive criticism, your unwavering support, we need your passion and your dedication. I cannot promise that the road and year ahead will be without curves, speed bumps, stop signs and even pot holes, but the destination will make the journey worth the ride."