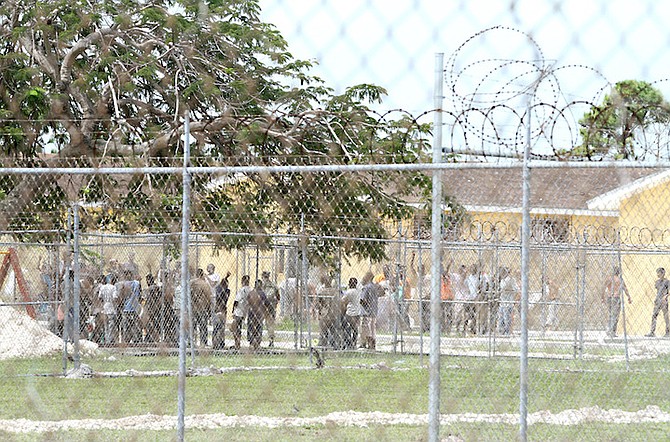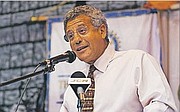 By AVA TURNQUEST
Tribune Chief Reporter
aturnquest@tribunemedia.net
GRAND Bahama Human Rights Association President Fred Smith yesterday condemned the Carmichael Road Detention Centre as an illegal facility with no basis in law as he railed against the country's "militaristic and inhumane" approach to irregular migration.
Mr Smith, QC, urged legislators to instead consider the implementation of a parole system, which he believes could save millions and cut down on the department's costs shouldered by taxpayers.
He was responding to a series of articles published by The Tribune on the processing of migrants at the Carmichael Road Detention Centre.(CRDC.)
"The whole approach to immigration in The Bahamas needs to change so that it's not a military and criminal exercise," he said.
"The migration of human beings from country to country, unless it's human trafficking, is not criminal in nature. It's driven by social, economic and political considerations as we very well know with the Cubans and the Haitians, and others that come through The Bahamas.
"Unfortunately we have adopted this aggressive militaristic approach and you'll see the immigration officers wear battle fatigues, they carry machine guns, they at times shoot people and the whole approach is to intimidate and treat the immigrant almost as a non-person presumed to be guilty as opposed to being innocent," Mr Smith added. 
"This is reflected in the continued existence of the CRDC. It is an illegal facility, there is no law which provides for its existence, it does not fall under the new act which replaced the Prison Act. It is not governed by any law."
In recent weeks, 12 migrants who were held in long-term detention at the CRDC were released. Of those men, detention times ranged from two to eight years. The facility also experienced severe overcrowding in July due to back-to-back apprehensions that saw the number of detainees swell to over 400 persons - double the maximum capacity.
Mr Smith argued that the implementation of a parole system would allow for migrants to get bail and instead be interned at the expense of family or friends. He hit out at the routine apprehension exercises and raids undertaken by officials which profile persons based on their physical appearance.
"There are yellow buses and smaller ones that just drive around on routine exercises and raids, just stopping and picking up people because they look or sound different, or because when challenged they don't have some satisfactory identification. Often the people taken into custody, within a few days get their family or friends to bring papers and are released.
"The whole process of it being acceptable in our country, that immigration buses stop, search and question people, and arbitrarily arrest them and put them in these camps is completely contrary to the rule of law.
"I urge the new FNM government to stop this. Prime Minister (Hubert) Minnis said at his inauguration that his administration was going to be a government that was going to abide and respect the rule of law."
In seeking to emphasise the experience of migrants detained at the CRDC, Mr Smith drew parallels to historical internment camps like those undertaken by the United States for Japanese Americans during World War II.
"The [CRDC] is only designed for a small number of people," he said, "but at times it has 400 to 700 people in overcrowded and degrading inhumane conditions. It also degrades defence force and immigration officers that have to work in those conditions."
He said: "If we can convert from criminal activity to social issue, focus on humane treatment, there would be no need to illegally incarcerate people.
"We create criminals without even giving them due process. The Immigration Act only allows detention for a short period for the purpose of deportation. Many judges have repeatedly said indefinite detention is illegal, that is why there have been a lot of habeas corpus where people have been released.
"Why subject them for years to inhumane and degrading positions without due process and subject the Bahamian taxpayer to foot the bill?"