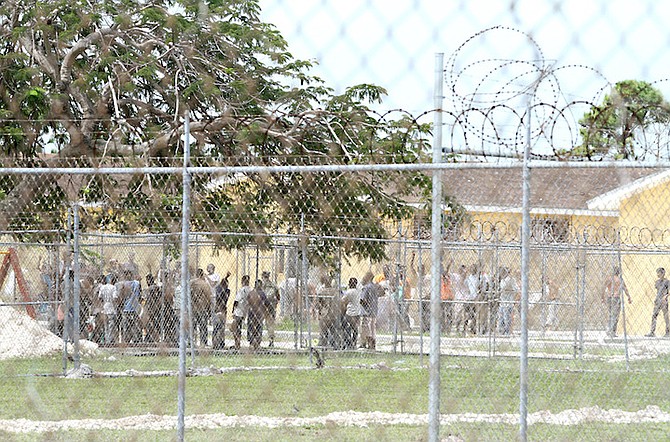 The Detention Centre at Carmichael Road.
Stories this photo appears in:

RIGHTS Bahamas (RB) yesterday renewed criticisms over the illegality of detention at the Carmichael Road Detention Centre (CRDC), raising alarm over recent allegations of mistreatment by guards.

The Immigration Policy followed by successive governments has failed to produce the desired results. The domestic economy has not flourished as a result of strict control of the labour force. Undocumented migrants, primarily from northern Haiti, continue to arrive on Bahamian shores in significant numbers.

GRAND Bahama Human Rights Association President Fred Smith yesterday condemned the Carmichael Road Detention Centre as an illegal facility with no basis in law as he railed against the country's "militaristic and inhumane" approach to irregular migration.

FOR more than two decades, the Bahamas has not met its obligations as a signatory to a United Nations treaty on the rights of refugees, according to a United Nations High Commissioner for Refugees representative.

A STATELESS man of Cuban descent, who served in the US Navy, has been held at the Carmichael Road Detention Centre for more than a decade, one of several migrants in limbo at the facility, The Tribune was told.

THE four refugees held without charge at the Carmichael Road Detention Centre for more than two years, have been released by the government.

FOUR refugees at the Carmichael Road Detention Centre are questioning the lawfulness of their detention after being held without charge for more than two years.One of the men has been in detention since 2013.In separate cases, an Eritrean man and thr