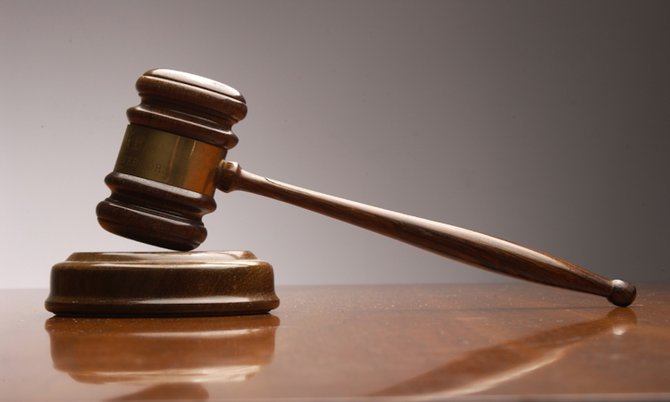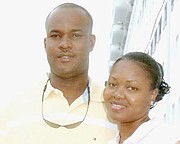 BY DENISE MAYCOCK
Tribune Freeport Reporter
dmaycock@tribunemedia.net
Corporal Gayshell Russell testified on Friday that murder accused Paul Belizaire was not beaten or threatened in her presence when he directed police investigators to where he and three others had gotten rid of the stolen truck and a set of keys following an armed robbery and murder in Deadman's Reef.
She was with a several officers who went out on inquiries with Belizaire on September 18, 2015, after his arrest, and recorded it on a Sony camcorder.
Belizaire, Devaughn Hall, and Kevin Dames are on trial in the Supreme Court for the murders and armed robbery of Barry and Sheena Johnson. Two other co-defendants, Allan Alcime and Virgil Hall, accepted plea deals with the Office of the Attorney General to testify as witnesses for the Crown. The murder charges were withdrawn against Alcime and Hall, who pleaded guilty to the armed robbery and are serving prison time.
Mr Johnson and his wife were held up by four armed masked men at their residence in Deadman's Reef on September 12, 2015. The couple was shot dead and their GMC truck and a set of keys were stolen.
Corp Russell presented the original recording in court which showed Belizaire with several officers in a police van as the accused directed them to a dirt road off Warren Levarity Highway to a bushy area where a set of keys and a hand-held radio were discovered.
In the recording, Belizaire's voice was inaudible due to the loud noise of the van's diesel engine.
When prosecutor Erica Kemp asked Corp Russell if force was used on Paul Belizaire to say anything, or whether anyone had threatened, promised, or induced him to speak, she said "no".
Ms Russell said when they went on inquiries with Belizaire he appeared to be fine and had not made any complaints to police.
Under cross-examination, Geoffrey Farquharson asked Corp Russell what she meant she said his client appeared fine.

"Nothing seemed to be wrong with him," she replied.
"Did you examine Belizaire; asked him to remove his shirt to see if had bruises?" Asked Farquharson. "No Sir," replied Corp Russell.
He then suggested to the witness that she attempted to make a movie (the recording) to deceive the jury to give them the impression that his client had to be involved.
Corp Russell denied the suggestion.
He put it to the witness that she and other officers had also taken co-defendant Alcime on inquires the same day and that they had already discovered the keys and hand-held radio before taking Belizaire out.
Corporal Russell agreed, but said that they did not make any recording of Alcime when he was taken on inquiries.
Mr Farquharson suggested that there is nowhere on the recording of Belizaire pointing to the spot where the items were found. He suggested that the police driver officer knew where he was going and could not hear any directions that were being given by Belizaire because of the loud engine which also made it impossible to understand anything he had said on the recording.
"This video was a disguise, a device, a trick and a piece of deceit you used in hopes of making the jury believe Belizaire led you to the items," suggested counsel.
"No, sir," replied Russell.
The trial resumes on Monday.