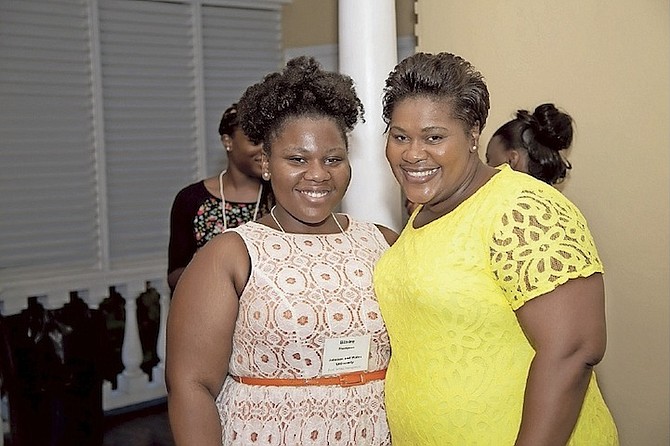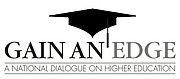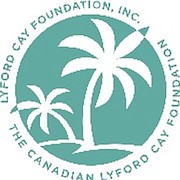 From experience, Charlotte Knowles-Thompson will tell you that you can afford college with careful planning.
As a widow, Mrs Knowles-Thompson worked hard to ensure that her two children graduated from C R Walker Senior High School and was determined that they would go to college no matter what.
Currently, her son Blaine is a Computer Information Systems major at the University of The Bahamas while her daughter Blaire, a Lyford Cay Scholar, studies Culinary Arts at Johnson & Wales University.
After extensively researching scholarship opportunities for her children, Mrs Knowles-Thompson created "Say Yes to Scholarships", a Facebook forum focused on providing college resources for Bahamians. Here, she shares the tips she has learned along the way.
Why such an emphasis on going to college?
"In my house, there is no democracy - college is mandatory. I didn't give my children the option of saying "I don't want to go to college".
I've seen the struggles one faces without a college degree and I did not want this to happen to them. I didn't want my children to fall prey to the social ills of our country. There is a way out but that only comes from having a college degree."
How did you help your children select the best college programmes for them?
"Throughout their school years, I encouraged my children to do activities that would expose them to careers so they could figure out their professional interests. As they approached Grade 10, I knew it was time to seriously begin preparing for college. Together we researched to help them find respected and accredited universities.
Blaine passed five BGCSEs, and automatically received free tuition at University of The Bahamas, a great institution right here at home.

After talking with professionals in the culinary industry, Blaire decided on Johnson & Wales University because it would give her exposure to diverse cultures. We toured the North Miami campus, met the Dean of Academic Affairs and even visited the Safety and Security Department so I knew she would be safe."
How did you create a plan for your daughter to afford college?
I started looking when they were in Grade 11. College is not cheap, so I would advise families to start researching early!
Once we decided where Blaire would attend college and found out the cost of tuition, I looked for scholarships in her specific discipline. I calculated all the maximum amounts that could be awarded to give me an idea of how many scholarships we needed to apply for.
I knew that in my worst case scenario, I could agree to a payment plan with the school. But I remained optimistic that with Blaire's academic accomplishments she would receive scholarships."
In "Say Yes To Scholarships," you provide so many resources for Bahamian students. What first steps should Bahamians looking for scholarships take?
"For high school students, the first step should be visiting their guidance counsellor. When I reached out to my children's guidance counsellor, I received a wealth of information including a list of available scholarships that Bahamians are eligible for.
Also research what scholarships are available through civic organisations. By participating in a speech competition given by the Elks Lodge, Blaire received international exposure as she moved on to the next round of the competition and a scholarship!
Finally, use the internet to research. There are scholarships that are available to international students based on their major but you have to search of them.
Alone, none of the scholarships would completely pay for Blaire's tuition but when added to her Lyford Cay Foundation scholarship, they have made tuition manageable."
Any last thoughts to share with parents?
"College is an opportunity for our children to have a better life. We should instil in them passion, give them the opportunity to live comfortably and encourage them to contribute positively to the growth of our nation.
NEXT WEEK: Understanding the University of the Bahamas bursary and financial aid.
• "Gain An Edge" is a weekly collaboration of the Lyford Cay Foundations, Bahamas Technical and Vocational Institute and University of The Bahamas aimed at promoting a national dialogue on higher education. To share your thoughts, email gainanedge@tribunemedia.net.