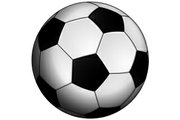 By RENALDO DORSETT
Sports Reporter
rdorsett@tribunemedia.net
IT will be a weekend of tests for the Bahamas men's national beach soccer team as they continue their training to elevate their level of play ahead of two marquee events.
Team Bahamas is en route to play a series of exhibitions in Argentina as they continue to prepare for the impending CONCACAF Beach Soccer Championship and the FIFA Beach Soccer World Cup.
The Bahamas will be one of three teams to participate in the Copa Deportes Nacion along with Argentina and Mexico.
The players selected to represent the team in Argentina included Ivan Rolle (goalkeeper), Valin Bodie (goalkeeper), Nesley Jean, Kyle Williams, Tim Munnings, Gary Joseph, Lesley St Fleur, Gavin Christie, Dwayne Forbes and Alex Thompson. They will be coached by Alexandre Soares, assisted by Stephen Bellot.
The Bahamas will face Mexico today in Mar del Plata which could provide a preview of a possible matchup at the CONCACAF Championships.
Argentina draws Paraguay on Friday but will face off against the Bahamas tomorrow.
Mexico meets Argentina on Sunday to bring the event to a close.
Last summer, The Bahamas also travelled to Europe for a six-week training camp and a series of tournaments.
They recorde several marquee wins during that stretch, highlighted by a 5-4 win over the No.15 ranked United States. It was the Bahamas' first beach soccer win over the U.S in the country's history.
While in Europe, Team Bahamas also secured victories against Estonia and No.5 ranked beach soccer powerhouse Tahiti.
They also tested their mettle against Lazio Beach Soccer, third place finishers at the US Beach Soccer Championships.