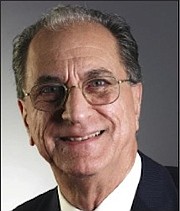 By JOHN ISSA
SOME facts:

Tourism is now more important to the people of The Bahamas than ever before so everything reasonable should be done to guarantee its success.

The offshore banking and finance industry will continue to contract as more and more countries fight tax evasion and money laundering.

Employment in the banking sector will continue to decline because of technology.

Baha Mar would not exist if it were not for a bank from China which financed it.

Baha Mar would not be open and employing thousands of Bahamians if it were not purchased by an international company from China.

The implementation of a broad access to information act is urgently needed.

Young Bahamian entrepreneurs will not blossom and bring prosperity to the Nation until the roadblocks to obtaining a business license are eliminated.

Bahamians will always be suspicious of public expenditure until all Government purchases of goods and services are put to open public tender.



BahamasAir, BPL and Bank of the Bahamas should be privatised to stop them from being a burden on every Bahamian taxpayer and consumer.





A creative master plan for Freeport and Grand Bahama needs to be urgently worked on. A review of the decades of problems and failures will confirm that just opening the existing hotels and shops will not bring long term prosperity to this beautiful island.

The redevelopment of downtown Nassau should be a priority.