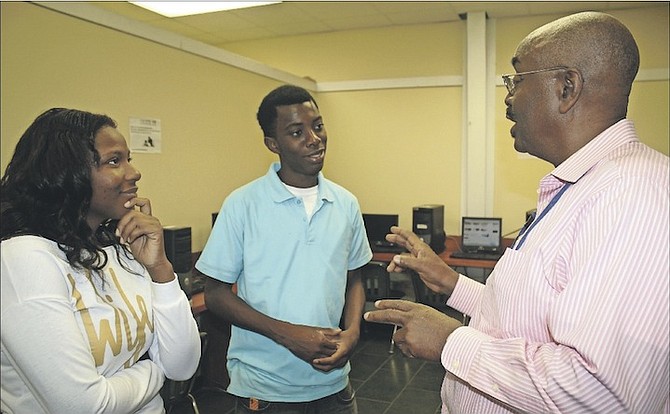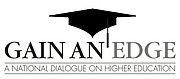 Technical vocational education training can help everyone, from fashion designers to plumbers . . .
Fashion designer Myrlande Julien credits the Bahamas Technical and Vocational Institute (BTVI) with laying the foundation for the success she is enjoying currently.
On February 10, she opened JuJu Season, a store in which everything is 100 per cent designed and made by Bahamians. And in December, she had the opportunity to design an outfit for Miss World Bahamas, Ashley Hamilton, to wear while at the Miss World pageant in Washington DC. The opportunity came after winning the Miss Bahamas Organisation's Designer Showcase which was exclusively for BTVI students and graduates.
"The foundation at BTVI is very good," Ms Julien, a 2010 graduate, said. In the Fashion Design programme, they teach you how to sew, the different techniques and the quality must be at a certain standard."
When the Lyford Cay Foundations Scholar matriculated to The Academy of Design at the RCC Institute of Technology in Canada to study Fashion Marketing, she recognised that what she learned at BTVI placed her above classmates.
"BTVI was heaven sent. A lot of students in the Fashion Marketing programme didn't have that Fashion Design background, that technical background. I was able to help some of them," said Ms Julien, who was also one of 12 designers for the 2016 AIDS Foundation's Red Dress Soiree along with BTVI instructor, Kathy Pinder.
BTVI's Fashion Design programme is one of a multiplicity of programmes to choose from when considering a career in technical vocational education and training (TVET). From Plumbing to Electrical Installation and Information Technology (IT) to Business Office Technology, BTVI continues to be the local pacesetter in TVET.
At a Recode conference last month, LinkedIn Chief Executive Officer (CEO) Jeff Weiner discussed the need for such skilled workers. "Historically here (United States), there's been a tremendous amount of weight that's been given to four-year university degrees and not nearly enough weight in my opinion is given to vocational training facilities and vocational training certifications," he said. "The fact that many people don't know how or don't want to repair or install anything means a big payday for those that do."
Meanwhile, some BTVI graduates go on to become entrepreneurs, while others work for reputable companies including, but not limited to, the Bahamas Telecommunications Company (BTC), Bahamas Power and Light, Friendly Ford, Bahamas Bus & Truck, Atlantis, Sandals, the National Insurance Board and the Royal Bahamas Defence Force.
The role of BTVI's Career Resource Officer, Michael Smith, is important as he helps students with their career trajectory, encouraging them to do what they are passionate about. He said there are personnel from companies who call, requesting students and graduates, with the most requested areas being the technical and beauty trades.
"For example, barbers, hair stylists, carpenters, construction workers, IT students, heating ventilation and air conditioning (HVAC), auto mechanics, welders, plumbers and the like. We also get requests for office workers, clerks and junior accountants," said Mr Smith, adding that career training at BTVI is a solid foundation.
"The benefit of a BTVI education is, in my humble opinion, second to none. When our students leave and go into industry, they are job ready from day one, having been exposed to hard and soft skills to successfully perform," he said.
"There was an auto student who was retained immediately after his 160-hour internship period. He was sent to Puerto Rico for further training. We even had a student who finished his programme at BTVI, went off to school and was hired by a European carmaker during his final semester in college. It speaks volumes for the foundation they received at BTVI."
NEXT WEEK: careers supported by a University of The Bahamas education
• "Gain An Edge" is a weekly collaboration of the Lyford Cay Foundations, Bahamas Technical and Vocational Institute and University of The Bahamas aimed at promoting a national dialogue on higher education. To share your thoughts, email gainanedge@tribunemedia.net.