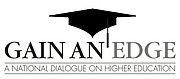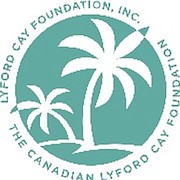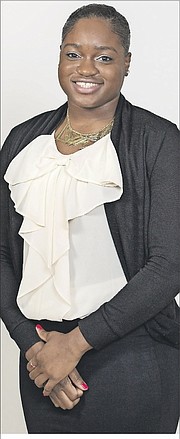 A Lyford Cay Foundations scholar aims to serve through medical technology . . .
"The past two years have flown by. Even now that I'm about to graduate, the fact that I've been able to attend university at all seems surreal," says Stephanie Stubbs, who will soon have her Associate's Degree in Medical Laboratory Technology from Keiser University in Florida.
Stephanie is one of 39 Lyford Cay Scholars who will graduate this year and join the thousands of Scholars who have been able to complete their college education either locally or internationally over the past 45 years through the generosity of donors to the Lyford Cay Foundations.
Although the road to graduation has not been an easy one, Stephanie has always kept her focus on the shining prize - graduating with a college degree that will enable her to make a difference in The Bahamas through medical technology.
Like so many aspiring students, Stephanie's first major hurdle on the road to a college education was financial. "I can still remember the moment that I found out I was awarded a scholarship from The Foundations," she reflected. "I was stunned! Just moments before I learned that I'd been awarded a scholarship, I was contemplating calling the college to tell them that I wouldn't be coming because I just couldn't afford it."
For Stephanie, being awarded a scholarship meant that there were people out there, along with her own supportive family, who believed in her potential enough to invest in her. It was the boost she needed to believe in herself and pursue her own dreams.
Stephanie is convinced that college has unlocked a whole new world for her and set her on a path towards success. She has used every moment of her Associate's programme to explore all aspects of the little-known field of medical technology.
"It's an exciting field that allows you to make sure that doctors are giving their patients the right diagnosis through testing," she said. Stephanie knows that although there are many well-trained physicians in The Bahamas, there is a great need for equally well-trained healthcare technology professionals.
After graduation, Stephanie plans to pursue a Bachelor's degree in biological sciences or clinical biology. She will also do further study to become a certified specialist in hematology and microbiology. This combination of training will allow her the versatility to pursue career fields that range from pathology to public and allied health.
Stephanie's ultimate goal is to return to The Bahamas and partner with an established laboratory company to expand its business to include more diverse medical technology services. Her hope is that her training will help the country closer provide a wider array of medical laboratory services locally without having to send the more complex laboratories abroad for testing.
She also hopes to spread the word at home about the importance of this critical field. "College has allowed me the chance to really look toward the future and seek out opportunities where I couldn't see them before," said Stephanie. "This opportunity was the just the first rung on a very tall ladder. I plan to continue to climb and I'm going to continue my education by any means possible."
• "Gain An Edge" is a weekly collaboration of the Lyford Cay Foundations, Bahamas Technical and Vocational Institute and University of The Bahamas aimed at promoting a national dialogue on higher education. To share your thoughts, email gainanedge@tribunemedia.net.