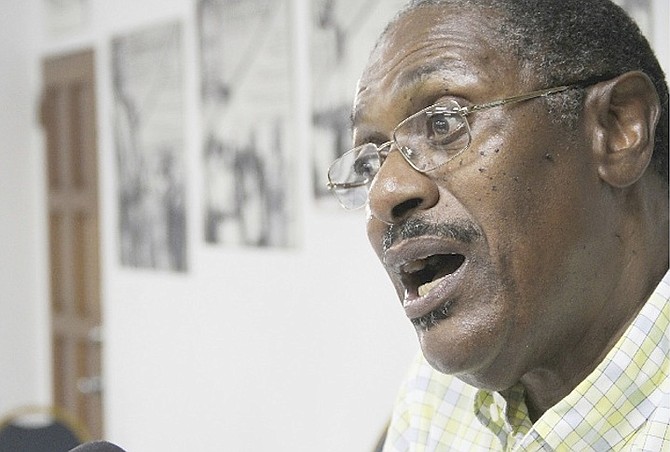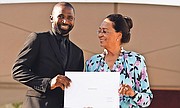 By RASHAD ROLLE
Tribune Staff Reporter
rrolle@tribunemedia.net
BRADLEY Roberts labelled We March organiser Ranard Henfield "deceptive" yesterday following the activist's appointment to the Senate by Prime Minister Dr Hubert Minnis on Monday.
The Progressive Liberal Party (PLP) chairman said Mr Henfield never cared about protecting the environment or good governance.
"It was always about the deceitful manipulation of the Bahamian people in a dishonest pursuit of selfish political interests, nothing more, nothing less," he noted in a statement released yesterday.
"The sad reality is that the Bahamian people are now saddled with a person or persons of the ilk of Ranard Henfield who will legislate laws and formulate policies to govern the very same people he deceived just months ago under the guises of nationalism and patriotism."
Mr Henfield has come under fire for accepting the Senate position after describing We March as apolitical and after saying he would not accept a political post. His decision has been cheered by some, however, who believe he can better effect change as a member of the government than had he remained outside it.
Mr Henfield told reporters on Monday that despite the appointment from Dr Minnis, he has not joined the Free National Movement (FNM) and would lead a march against the new administration "if necessary". He pointed out to reporters that although he endorsed Dr Minnis prior to the general election, he never endorsed the FNM. Critics, however, questioned whether there is a difference.
Mr Roberts also said yesterday that Mr Henfield was a surrogate for the environmental group Save the Bays, although he provided no evidence to substantiate the claim.
"After the first event by 'We March', the organisation ran out of steam and the public was able to see that 'We March' had no substance, but was a political front for the FNM," he said.
"I am satisfied that Henfield was used as a front by Save the Bays to attack the PLP government and was rewarded with a Senate appointment by Prime Minister Dr Hubert Minnis. The real leader of 'We March' is attorney John Henry Bostwick Jr but (he) was unable to accept the nomination due to his conviction of illegal possession of ammunition," Mr Roberts alleged.