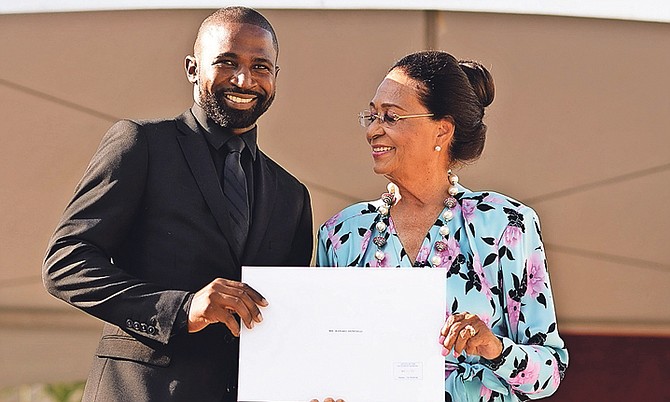 Ranard Henfield is pictured with Dame Marguerite Pindling, Governor General of the Bahamas, as he is sworn in as a Senator. Photo: Shawn Hanna
Stories this photo appears in:

BRADLEY Roberts labelled We March organiser Ranard Henfield "deceptive" yesterday following the activist's appointment to the Senate by Prime Minister Dr Hubert Minnis on Monday.

AMID criticism of his new appointment to the Senate, We March organiser Ranard Henfield insisted today that he has not joined the Free National Movement and that he would lead a march against the new government as a senator "if necessary" in order to hold the Minnis administration accountable.