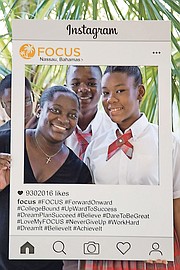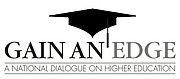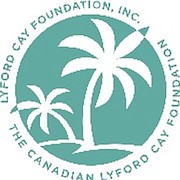 The lucky few with good grades and rich families - that's who goes to college, right? Wrong!
Karen McCartney, programme co-ordinator for Lyford Cay Foundations and a former guidance counselor at CV Bethel Senior High School, is on a mission to break down the barriers that prevent many students from applying to college.
Currently Karen provides college preparation support for 49 students in grades 10 and 11 through the On Course To College component of FOCUS, the Foundations' programme providing college readiness and access support for public school students of demonstrated need and potential. With more than five years of experience helping students make their college dreams a reality, Karen knows the road to college is about having the drive to overcome obstacles.
We took a moment to ask Karen about the myths surrounding the college application process. Here she shares the top misconceptions, and the truth about how anyone can make college dreams a reality.
Myth 1: College isn't for me. It's for 'smart' kids and people who want to be doctors, lawyers, accountants.
College is for everyone. No matter your grade point average or your career goals, there's a college out there for you. If you're driven to succeed, motivated to develop new skills, want to gain a fresh perspective on the world, want a greater appreciation for your culture and your country, then college is for you.
Myth 2: College is for rich kids.
I didn't have money to go to college, and neither did my brother. Many of my friends and former students didn't have money either. Chances are many of your teachers and role models didn't have the funds for college either. We all found a way and so can you. Lack of money can be a hindrance, but it should never be a deterrent. If you want to go to college, start researching all the scholarships which are available including Lyford Cay Foundations Scholarships and the Ministry of Education's Public School Scholars Programme.
For you, going to college may mean taking classes while working or getting a student loan. Your journey may be a different path from someone else's, but the destination of success is the same.
Myth 3: If you didn't start to prepare for college early, it's too late.
It's never too late to start the application process. At the same time, it's never too early to start dreaming about college! Ideally, you'd start exploring the idea of college and careers in grade 9. Then in grades 10 and 11, you would start researching colleges and begin sitting the various tests for college admissions. Under normal circumstances, in grade 12, you would apply to the schools you are interested in attending. But life is never perfect. By working with your high school guidance counsellor and being persistent, you can apply and get into college no matter when you start the process.
Myth 4: If your parents didn't go to college, then you're out of luck.
Being the first in your family to apply to college can be overwhelming. Some parents are excited to help their students through this process, and others have no idea where to start. You should not go through the process alone. Seek out the help of a teacher or family friend who has attended college. Guidance counsellors have a wealth of information and resources available for you as well. Remember -- the joy of getting a college acceptance letter will be far more fulfilling than how overwhelming the application process may seem.
Myth 5: Any college will do.
All colleges are not the same. Picking the right college for you is very important, and that only happens through research. If you can, try to visit the colleges where you want to apply. Don't forget to do research on the University of The Bahamas and Bahamas Technical and Vocational Institute here at home.
Myth 6: If you don't go to college right after high school graduation, you've missed your opportunity.
There's no such thing as it being too late to attend college. You can attend college at any time despite your age or background. A college education is for anyone who wants it. Don't be afraid of the journey.
"Gain An Edge" is a biweekly collaboration of the Lyford Cay Foundations, Bahamas Technical and Vocational Institute and the University of The Bahamas aimed at promoting a national dialogue on higher education. To share your thoughts, email gainanedge@tribunemedia.net.