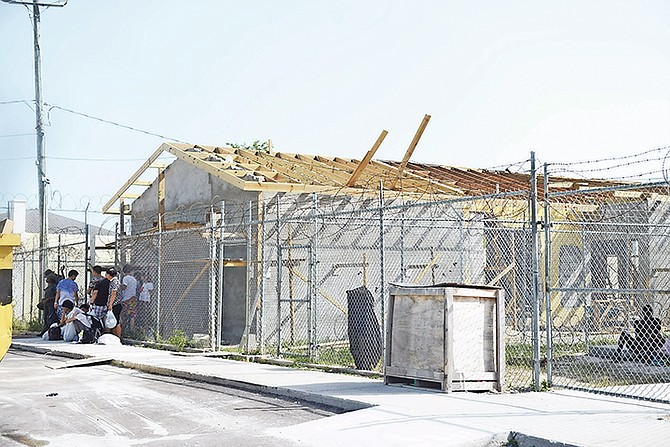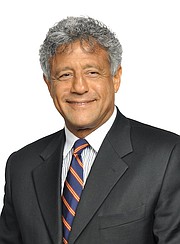 By KHRISNA RUSSELL
Deputy Chief Reporter
krussell@tribunemedia.net
DESPITE continued immigration sweeps throughout the country, officials have yet to find any of the migrants who were believed to be on board a large empty sloop, which was discovered on the shoreline of Adelaide Beach last weekend.
In an interview with The Tribune yesterday, Kirklyn Neely, head of the Department of Immigration's Enforcement Unit said while the ongoing search operations have yet to find any of the sloop's passengers, there have been 175 people detained this week.
This is something Fred Smith, QC, president of Rights Bahamas, yesterday railed against as he accused the Minnis administration of violating the Constitution and the Criminal Procedure Code.
He called on the Minister of Immigration Brent Symonette and Immigration Director William Pratt to present all the recently detained people to the courts.
Mr Neely said there were 28 people apprehended on Monday, 57 Tuesday, 30 on Wednesday and 41 detained yesterday morning.
Immigration officers in Eleuthera also took into custody ten people while nine others were arrested in Abaco. Asked whether these people will face charges in court, Mr Neely said: "It's difficult to march 175 people off to court. They will be taken to the Detention Centre and sent home."
However, he said there were a few people among the group who were expected to be charged for harbouring illegal immigrants. Mr Neely was unable to give a specific number as he had not finished processing immigration reports up to press time.
Mr Neely said: "None of these of the 175 are 'boat people' as yet so we still have an intensive effort ongoing. Now it's quite obvious that somebody has to be hiding these people.
 "To the people who are hiding them, if caught there is a hefty fine and a sentence. And I will request that the powers that be throw both fine and sentence at them.
"It is a disgrace that we are trying to clean up and create more jobs and stuff for Bahamians for illegals to come on an illegal boat and disappear. Some persons have to be hiding them."
He said the sweeps will continue for some time, suggesting he could not say when this ramped up effort will come to a close.
Meanwhile, Mr Smith said for the people detained this week he planned to apply for habeas corpus or a writ requiring a person under arrest be brought before a judge or into court to secure the person's release unless lawful grounds are shown for their detention.
"That's what the law requires," Mr Smith told The Tribune yesterday. "The Constitution says that a person must be taken before a court and or given bail within a reasonable time and the Criminal Procedure Code says that it must be done within 48 hours or else these people have to be released.
"If these people are not taken before a court and charged in accordance with the law, then Rights Bahamas will be requiring the director to give the names of every person arrested so that we could issue a habeas corpus for them.
"It is illegal to simply hold people without taking them before a court and without giving them bail."
He continued: "The [Department of] Immigration is not judge, jury and commissioner. So either charge them or release them. Because otherwise all they are doing is acting illegally.
"It is only the court, either the Magistrates or the Supreme Court, that have the power to control who is in custody. Not immigration. So by leaving it in the hands of the 'Carmichael concentration camp' [Carmichael Road Detention Centre] despite the prime minister railing against corruption he is actually creating an environment for corruption at the concentration camp. I am very careful in calling it a concentration camp because I have said before the detention centre does not exist under any law.
"Parliament has not provided for its existence so this is just like Argentina and Chile where the government just picks people up and they disappear without any account.
"So Rights Bahamas demands that these people be taken before a court if they are suspected of committing an offence and charged otherwise publish their names so we could apply for habeas corpus for them."
The sloop came ashore sometime Saturday night or early Sunday morning.
Mr Pratt said Monday he "had no idea" how such a sloop could land so close to the RBDF Coral Harbour Base and go undetected. He said the RBDF should perhaps "improve their surveillance".
In an interview with the Nassau Guardian on Monday, National Security Minister Marvin Dames emphasised officials won't always get it right.
"I have been in this business, and I have first-hand experience," Mr Dames said.
"I have flown these islands and these oceans for hours not seeing a single thing in sight. And so, if you want an appreciation of just how expansive this country is, you take a tour on one of these helicopters or you take a tour on one of these boats. You travel for hours and don't see anything. But is there anything out there? Of course. Always remember that these persons who are trying to evade the law, they have their techniques and strategies too. We have to adjust to those techniques and strategies to ensure that we are much better and we are able to interdict them on a more frequent basis."
Mr Neely estimated earlier this week between 150 to 250 undocumented migrants were on board the sloop.