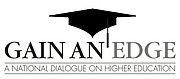 Valtio Julius Cooper was considered a shy, unassuming high schooler with a brilliant mind. At the tender age of 14, the Nicholl's Town native and North Andros High School prodigy achieved five BGCSE's inclusive of Mathematics and English while only in grade 11.
At the time, his guidance counselor and principal dubbed him as "One of the most intelligent students in Andros." Valtio successfully met direct entry requirements to the then College of The Bahamas - now University of The Bahamas (UB) and was encouraged to apply. The shift from high school to university and more specifically in Valtio's case, from family island life to the unknown bustling capital city, can be daunting and stressful for many high school graduates.
"The environment on Family Islands and that of Nassau drastically differ; however, at the age of 15 with my hopes of gaining new knowledge and experiences, I packed up and took flight into a place that will forever be etched in my memory and heart," recalls Valtio.
Education
Each spring approximately 5,600 young Bahamians across the archipelago graduate from public and private high schools with the intention of pursuing tertiary education or entering the competitive job market. According to research led by UB's Campus Life Director Darvin Toussaint, for new students entering the institution during autumn 2016, their top five concerns were: meeting new people and making friends (45%); home sickness (40%); getting along with potential roommates (36%); paying for university (32%) and adjusting to the university environment (17%).
In several key ways, university life differs from the high school experience which may come as a shock to first-year students. Students on university campuses will experience larger class sizes and larger overall student population. Registration for required courses and designing course schedules are the responsibility of the student.
Additionally, instruction is in lecture format requiring students to take good notes and pay keen attention during course activities. Self-direction and internal motivation along with a big dose of personal responsibility is a must.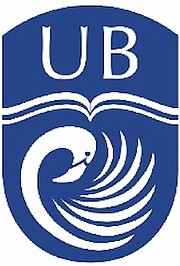 "People often ask me, 'How have you been able to accomplish so much at such a young age?' I share with them that before committing to and engaging in anything, I make a conscious decision that, regardless of the task, I will be all that I can be," explained Valtio.
Despite the changes and possible challenges a new environment may present, Valtio, a Biology major with a Chemistry minor, who has dreams of becoming a sports medicine physician delved into the UB experience with eyes to see, ears to hear and hands to embrace his exciting new home and beloved institution.
"UB offers a campus life experience and quality education that caters to the holistic individual. From campus clubs and activities to on-campus resource facilities, the adjustment to university life can be easily delved into and advantageous to those willing to take on the challenge. Further, the transition from Andros to the University of The Bahamas was made easier because of a loving and caring faculty who always went above and beyond to ensure that I was comfortable," said Valtio.
Valtio's motivational story as a family islander who transitioned to New Providence to attend UB and thrived, became former Admissions Recruitment Officer Darvin Toussaint's inspirational story during his family island recruitment exercises.
Punchline
"I would often share his story of triumph and my punchline would be, 'Valtio did it and so can you'. I am so proud of him!
"He persisted and despite challenges and setbacks, never lost his focus and graduated Summer 2017 with a B.Sc. Biology with minor in Chemistry degree," says Darvin.
Valtio made the shift to university life notwithstanding bouts of homesickness, financial challenges, having to learn a new city, develop new friendships and juggling classes, finals and extra-curricular activities, but he kept a positive outlook and persevered.
"My mother, my family and the University of The Bahamas are my greatest supporters.
"Their support provides me with the assurance that my future is bright and the future of others could be as well if, a nation seeks to ingrain in every man, woman, boy and girl the values, morals, and ethics that made it possible for us to arrive at this point in our history.
"It is upon this premise, now as a graduate with a Bachelor of Science degree in Biochemistry, that I thank the University of The Bahamas for cultivating within me the spirit of par-excellence," said Valtio.