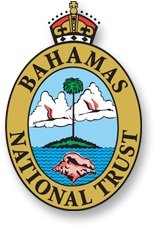 By MORGAN ADDERLEY
Tribune Staff Reporter
madderley@tribunemedia.net
THE Bahamas National Trust has described poaching by commercial fishermen from the Dominican Republic as "the greatest single threat to Bahamian seafood resources".
The BNT said this was based on a report produced for the Bahamas Lobster Fisheries Improvement project by Dr Kathleen Sullivan-Sealey of the University of Miami.
According to a BNT statement, the report warned: "The implications in terms of lost jobs, lost revenue to the government and lost fisheries resources is in the tens of millions of dollars…This is a serious threat to national security and economic growth."
In this vein, the BNT congratulated both the Royal Bahamas Defence Force and the judiciary following a "landmark ruling" earlier this month by Magistrate Kara Turnquest where she levied fines of nearly $3m against foreign poachers.

"This is a landmark win for fisheries resources and the BNT congratulates the RBDF and the judiciary for bringing the case to court and supporting strong enforcement of the fisheries regulations," the statement read.
On July 8, 46 Dominican poachers were arrested by the RBDF. Approximately 33,000 pounds of fishery products were confiscated from the Dominican vessel.
On August 10, all poachers changed their pleas from not guilty to guilty. Magistrate Turnquest fined each $53,000 and a previous offender was fined $100,000. The poaching vessel's captain was also convicted of two additional charges relating to possession of weaponry and sentenced to a total of 30 months in prison.
Eric Carey, BNT executive director, said these fines "send a clear message" that the Bahamas is very serious about the issue of poaching.
BNT President Janet Johnson also said the organisation supports Agriculture and Marine Resources Minister Michael Pintard's comments that the government "intends to send a strong message to poachers by increasing penalties including stiffer fines and imprisonment."
In the statement, the BNT said as the manager of national parks, the organisation is a "strong advocate of sustainable fishery practices."
"Part of ensuring that we will have fish for the future is protecting our territorial waters from illegal fishing," it continued. "Since June there have been a number of Dominican Republic fishing vessels apprehended by the RBDF for fishing illegally in Bahamian waters.
"The fishermen have been charged with possession of crawfish caught during the closed season, prohibited apparatus, undersized grouper, and several other violations of Bahamian fishery regulations. Those that pled not guilty have been remanded to custody until their trials.
"BNT applauds the RBDF for their valiant efforts and feels confident that with the new assets, and their plans to utilise other tools such as drones, the dedicated and committed men and women of the RBDF will bring this scourge of poaching under control," the statement added.