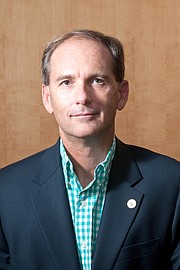 By NEIL HARTNELL
Tribune Business Editor
nhartnell@tribunemedia.net
The Government was yesterday warned it will "wipe out" many non-profit organisations (NPO), and drive away valuable donations, through its new regulatory regime.
Robert Myers, the Organisation for Responsible Governance's (ORG) principal, told Tribune Business that many donors had legitimate reasons for wanting to remain anonymous, but such confidentiality now appears to be threatened by the Non-Profit Organisations Bill passed by the House of Assembly yesterday.
The Bill, which represents The Bahamas' response to demands for enhanced scrutiny of non-profits to prevent their abuse by financial criminals and terrorists, requires all such organisations to be registered with a new regulator - The Registrar of Non-Profit Organisations.
To become registered, the legislation stipulates that all non-profit groups must show "evidence" that they are compliant with "Know Your Client" stipulations - meaning that they know the sources of their funding, and the background of these donors.
And the Bill, in a section entitled "reportable donations", mandates that all non-profits provide the registrar with details on donations that exceed $50,000 - either in total or as a lump sum - and their ten largest contributors every two years. The information is to be kept private by the regulator.
Mr Myers said that besides frightening off donors who want to maintain their legitimate confidentiality, the Bill also imposed extra costs and bureaucracy that could push those non-profits "barely hanging on" in a troubled economy to close their doors.
Non-profits will also be required by law to maintain financial statements, showing all income and spending, at their registered offices. They will have to submit "a declaration" that these are available and accurate to the registrar, who can require that these financial statements be produced to it.
Non-profits can be hit with a $5,000 fine for failing to maintain financial statements, which Mr Myers said threatens to further expose small organisations that lack the capacity and resources to comply with the Bill's requirements.
"It's going to cause people not to donate and trigger certain non-profits to leave The Bahamas," he told Tribune Business of the Bill. "Some of those organisations provide a lot of money to The Bahamas for good causes like education.
"The whole point is they [donors] don't want people to know who is donating. We [ORG] get anonymous donations, and so do the Lyford Cay Foundation and other organisations. If people have to disclose who is sending them money, donors will stop giving, which is going to hurt education and other organisations like churches and civil society.
"The problem is sometimes donors don't want us to know who they are, and that means that source of funds could dry up, which will hurt non-profits and charitable organisations."
K P Turnquest, deputy prime minister, told the House of Assembly in introducing the Bill that it will "enhance the integrity of, and mitigate against abuse of, these entities".
All non-profits operating in The Bahamas will have to provide details on their purpose and objectives, with the financial statements designed to prove funds have been used in accordance with these goals.
Mr Turnquest emphasised that it was "not the intent of the Government to interfere" with the management and operation of any non-profit, regardless of whether they had been established for religious purposes or otherwise.
"This Bill is intended to help ensure that no actor, be they domestic or international, comes to The Bahamas, establishes a non-profit organisation and knowingly or unknowingly uses that NPO to launder or conceal the proceeds of crime," the Deputy Prime Minister added.
"It can happen. Many organisations receive donations, donations from around the world. A lot of times they don't know the backgrounds of those making donations." Mr Turnquest said the Bill was focused on large donations that could conceal money laundering and illegal activities, not those of $100 or $50.
Well-placed Tribune Business sources revealed that initial drafts of the Non-Profit Organisations Bill went much further, and deeper, than the final version by requiring KYC regulations to be applied to all donors. The Government is understood to have backed away from this following warnings it could destroy the sector, and that it was not consistent with global best practice.
This newspaper was informed that the Financial Action Task Force (FATF), the body monitoring The Bahamas after uncovering "structural deficiencies" in its anti-money laundering/counter terror financing regime, was putting pressure on this nation to enhance regulation of non-profits.
While it is unclear if Bahamian political parties and campaign financing are caught by the Bill, it covers a wide cross-section of Bahamian non-profits, including civil society groups such as ORG and Citizens for a Better Bahamas; private sector bodies like the Bahamas Chamber of Commerce and individual industry associations; environmental activists such as Save the Bays and reEarth; charities including the Bahamas Feeding Network; and a host of churches and religious organisations.
"When we have so many structural problems in this country, why are we creating legislation that makes it horrendously difficult for organisations that benefit this country?" Mr Myers asked. "It seems ludicrous to me.
"All you're doing is increasing the cost of these operations. Who's doing all this at the Bahamian Contractors Association? Who's doing this at Citizens for a Better Bahamas? Who's doing this at the Move Forward Contractors Association?
"You're going to wipe out all of these non-profits as they don't have the capacity to do this stuff and meet these regulations. These organisations operate on a shoe string. I don't think the Government understands how horrendously underfunded these organisations are, and how fragile they are," he continued.
"I know that if you fine some of these organisations $5,000 they won't have the capacity to pay it. It's a joke. Who's going to enforce all of that? You're increasing the size of government when some of these groups are barely hanging on. Especially in a fragile economy, how many members aren't paying their dues?"