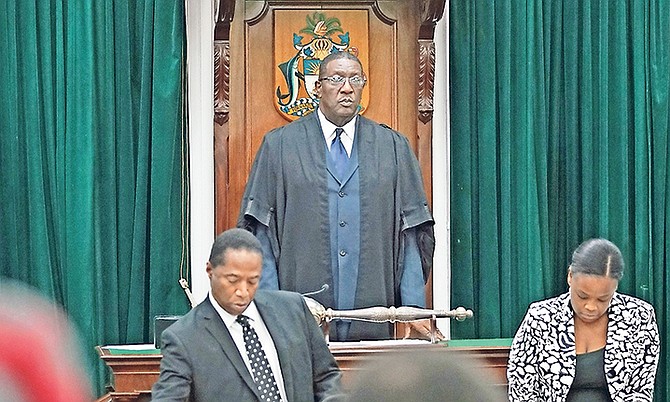 This story has been updated HERE.
SEVEN days after his controversial comments helped push policy debates in the House of Assembly to the sidelines, House Speaker Halson Moultrie apologised on Wednesday for his attacks.
His apology came after the governing party passed a motion affirming its confidence in him as Speaker, having amended the opposition's earlier resolution that sought to declare no confidence in his leadership.
Twenty-six MPs supported the FNM's affirmation of confidence in the Speaker, four voted no, seven were absent and one abstained from the vote.
• SEE THURSDAY'S TRIBUNE FOR THE FULL STORY