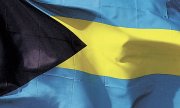 By BRENT STUBBS
Senior Sports Reporter
bstubbs@tribunemedia.net
THE Bahamas Olympic Committee announced its largest team, comprising of 60 athletes - 21 coaches and three team officials in a contingent of 84 from nine disciplines - for the 23rd Central American and Caribbean Games in Barranquilla, Colombia.
In joining 37 countries, 5,654 athletes in 470 events, Team Bahamas will be represented in men's basketball, men's softball, track and field, swimming, sailing, tennis, judo, fencing and boxing when the games are held July 19 to August 3.
"I am very pleased with the complement of the team and I expect for Team Bahamas to perform at its very best," said BOC president Rommel Knowles in releasing the team selection. "It's one of the largest teams that we have assembled in a very long time with a complement of men's softball and men's basketball and fencing going for the first time.
"So we feel that they will do fairly well. We have some veteran and experienced coaches who will obviously direct and come out with a good strategy and game plan for the young ones. So we just want them to have fun, participate and represent the country to the best of their abilities. I guess that's all we could ask for."
Robert Butler, a vice president of the BOC, will serve as the chef de mission.
Cora Hepburn, another vice president, will be the deputy chef de mission.
Dr Rickey Davis is the team doctor and Cordero Bonamy will be the medical personnel.
The team selection is as follows:
Men's softball - managed by Perry Seymour and coached by Haziel McDonald and Richard 'The Lion Heart' Johnson.
Players - Lyle Sawyer, Sherman Ferguson, Jeffrey Woodside, Richard Bain, Lamar Watkins, Martin Burrows, Thomas Davis, Garfield Bethel, Angelo Dillett, Winston Seymour, Alcott Forbes, Desmond Russell, Leon Cooper, Austin Hanna and Wayne Johnson.
Men's basketball - coached by Quentin Hall, assisted by Trevor Grant and Arthur Thompson.
Players - Eugene Bain, Daejour Adderley, Jacob Joseph, Shavano Cooper, Robert Nortman, Nashad Mackey, Tavario Miller, Michael Bain Jr, Samuel Hunter, Kentwan Smith, Michael Cooper Jr and Mark Saint Ford.
Swimming - Manager Jeff Slater and coach Rochelle Bastian.
Swimmers - Izaak Bastian, N'Nyhn Fernander and Kohen Kerr (men).
Joanna Evans, Laura Morley, Lillian Higgs and Margaret Albury Higgs (women).
Sailing - Manager Lori Lowe.
Sailors - Jimmy Lowe, Paul de Souza, Spencer Cartwright and Michael McSweeney.
Judo - Coach Oneysi Portorreal Pons.
Competitor - Cynthia Rahming
Fencing - Coach Anthony Lewis
Competitors - Ganaye Andrea (woman) and Antonio Lewis (men)
Boxing - Coach Valentino Knowles
Boxer - Carl Hield
Tennis - women's coach Larikah Russell and men's coach Marvin Rolle.
Players - Simone Pratt, Kerrie Cartwright and Danielle Thompson (women).
Kevin Major Jr, Philip Major Jr, Spencer Newman and Baker Newman (men).
Track and field - head coach John Ingraham, assisted by Robert Ayton and Kennard Mackey. Dionne Britton is the chaperone.
Athletes - Devynne Charlton (women's 100m hurdles); Katrina Seymour (women's 400m hurdles), Alonzo Russell (men's 400m), Donald Thomas (men's high jump), Jamaal Wilson (men's high jump), Kaiwan Culmer (men's triple jump), Ken Mullings (men's decathlon) Andre Colebrooke (men's 400m hurdles).
Men's 4 x 400m relay pool - Alonzo Russell, Stephen Newbold, Michael Mathieu, Kendrick Thompson and Andre Colebrooke.