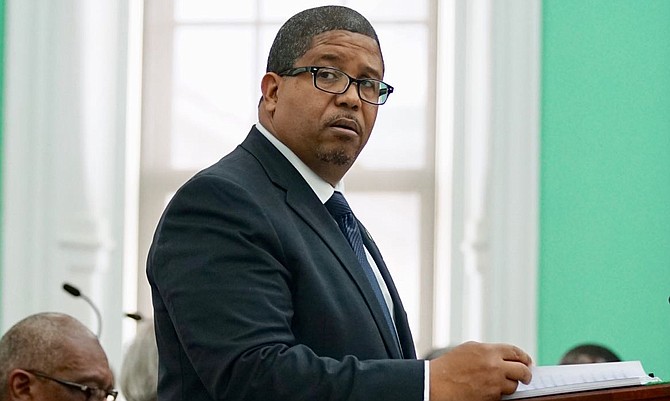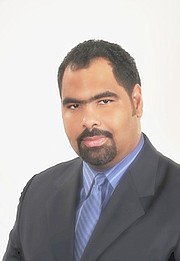 By Morgan Adderley
Tribune Staff Reporter
madderley@tribunemedia.net
BAHAMAS Institute of Chartered Accountants President Gowon Bowe believes the government's plan to increase value added tax will create further distancing between the "haves and have-nots" and possibly create the conditions for class unrest, he told The Tribune.
During his budget address to Parliament on Wednesday, Finance Minister Peter Turnquest announced an increase of the VAT rate from 7.5 percent to 12 percent. This decision immediately sparked controversy across the nation.
In an interview with The Tribune, Mr Bowe discussed the emotional response to the increase, its potential economic and social ramifications, its impact on businesses, and tax alternatives.
"There's always an emotional response when you hear about an increase in a particular tax rate," Mr Bowe said.
"And ultimately what we have learned, even with the implementation of VAT (some) two and a half years ago…was that the actual impact is not as drastic or dramatic as people believe it will be simply from an emotional standpoint.
"It will have an impact because until persons are comfortable that it is a rate they can bear, there will be the apprehension about spending… Because it will be the uncertainty or unknown about what the price is going to be when you get to a 12 per cent line."
Mr Bowe added that people are speculating whether they will be able to absorb these new taxes.
"I know a lot of people have jumped to say well it's going to be 27 per cent now when you go out for dinner. Well in reality it was 22.5 (per cent)," he said, referring to the 15 per cent gratuity added at restaurants plus VAT.
Consequently, he advised people not to create an "exaggerated difference."
Mr Bowe also addressed concerns about the poverty line.
"I do not foresee that it's going to say drive people who are on the poverty line further below," he said.
"I think what it is going to do though is it's going to create a further distancing between the haves and the have-nots. And the danger you create in that one is…class unrest.
"Because if you are saying 'I'm trying to do something to accommodate things being cheaper for those on the lower income spectrum,' you're also bucketing them to say that they will only be able to purchase those cheaper items."
Mr Bowe clarified that "haves and have-nots" refers to what people have the ability to purchase.
Reader poll
A 8%
B 14%
C 9%
D 11%
E 6%
F 30%
U 21%
705 total votes.
One such unintended consequence, he said, would be "that really what you're now doing is… restricting equilibrium between those who are earning more and those who are earning less. By making certain items… labelled as 'poor man's food' and 'poor man's items' and other items being luxury.
"And that creates social unrest, which is what we really have to be very careful of."
Mr Bowe explained that when the cost of living increases, the purchasing power of those on the minimal sustainable line decreases.
"There's always the emotion to say that 'yea, you're now making poor people poorer,' but in reality, what you're probably doing is just creating a divide.
"And that is possibly equally as dangerous, because you don't want there to be such a class separation. You want us to all feel equal and…able to afford the same luxuries.
"My income level should not dictate whether or not my children can be treated to things when they have good grades.
"But if certain items get taxed out of my range simply because of a tax strategy, then that is not what the government would intend."
Mr Bowe noted that such class segregation is very dangerous in a small community.
He added that the message should instead focus on elevating persons on the lower income level— such as expanding opportunities for them, increasing employment, increasing take home pay, so they can purchase items regardless of exemptions or concessions.
Mr Bowe also discussed the impact of the sudden hike in VAT on businesses.
For example, businesses that have both taxable and non-taxable items will have to change systems to accommodate it. Mr Bowe said there could possibly be a time where people will inadvertently be charged for things they should not be or vice versa.
Businesses will also have to look at expenditures they previously made where they were able to deduct the VAT they paid on them, a large portion will no longer be deductible.
"And when the cost base of a business increases…there's only two ways a business can recover that. Either reduce other expenditures, and the principal expenditure of a lot of businesses are payroll costs, and if not with payroll costs in terms of reduction of staff sizes, then the possibility of increase in prices," he said.
"So, it really bears the question on whether a proper empirical analysis has been performed."