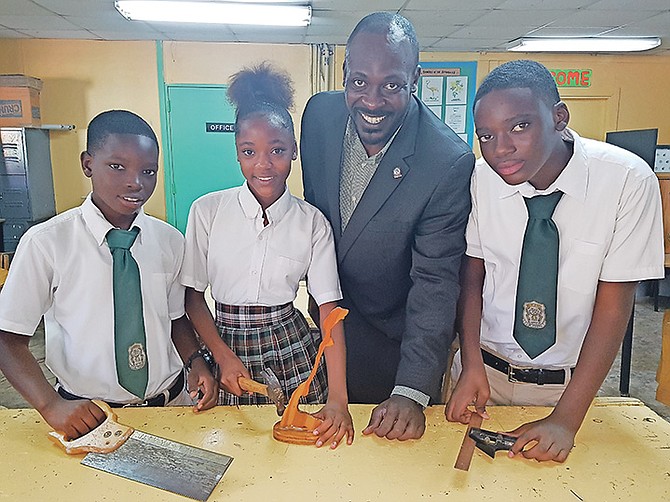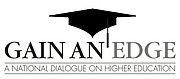 By Stephen McPhee, Principal of LW Young Jr High School
As economies grow, countries are forced to change and make adjustments to national plans in order to benefit from this growth.
Many countries, as a result of the growth, have developed and improved existing plans for the future where emphasis is placed on soft and hard skills training as a vital component in their transformational process. Technical and Vocational Education and Training (TVET), which is the acquisition of skills and knowledge for employment, has become a buzz topic for stakeholders. These skills are viewed as the driver for a booming economy.
Similarly, American academician, Joel Spring, underscores the importance of possessing global skills in these modern times. He described skills as "the new global currency" and further highlighted that the Organization for Economic Cooperation and Development (OECD), the World Bank and the World Economic Forum are globally promoting skills-based training. Additionally, he listed six skills wanted by Global Business. These include:
• the ability to obtain and process information
• the capability to analyse quantitative data
• the possession of technical information related to the job
• the expertise of computer software programmes
• the ability to create and edit written reports
• the skill to sell or influence others.
As such, our students must decide quickly the trajectory they would like to pursue in order to participate in this economic advancement. Our students must decide now how they will prepare to become productive citizens. Our students must decide if TVET is for them. How will they know TVET is for them? I feel there are three indicators:
If you are hands on, then TVET is for you. If you learn better by doing and if you rather work on projects, on case studies, in virtual labs using simulations, then it is best to pursue a technical education. If you have an affinity for automotive technology, plumbing, photography, cosmetology, fashion design, engineering, robotics, electrical contracting, culinary arts or health care, then TVET is for you. Technical schools lend themselves to practical experiences.
If you are not interested in a traditional college education, then TVET is for you. Most technical schools offer shorter programmes that can take up to two years to complete - provided you have the admission qualifications, whereas academia requires up to four years to complete a Bachelor's degree. Consequently, those pursuing a technical education enter the workforce quicker.
If funding for tuition is an issue, then TVET is for you. A technical education is less expensive. Associate degrees, certificates, diplomas and certifications cost less than Bachelors, Masters and Doctorate degrees. TVET allows individuals to further their education without 'breaking the bank.'
In summary, TVET clearly plays a pivotal role in preparation of students for the workforce. Meanwhile, the mission of The Bahamas Technical and Vocational Institute - the premier school of its kind in the nation - is to provide learning opportunities that enable individuals to be globally competitive and economically independent. This institution has to remain faithful to its mandate to ensure our high school students are fully trained to participate in the global economy.