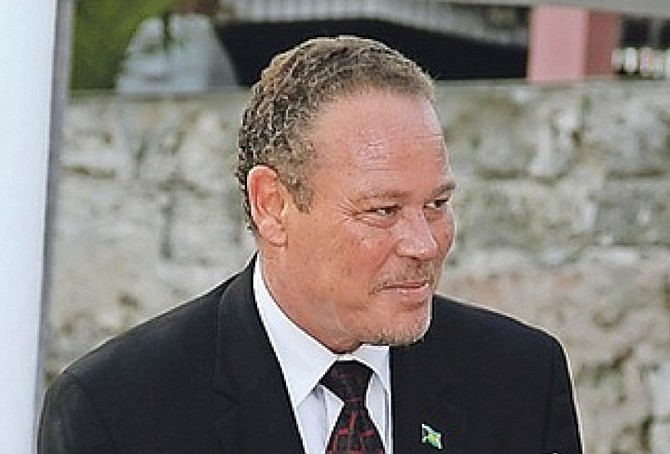 By AVA TURNQUEST
Tribune Chief Reporter
aturnquest@tribunemedia.net
PROTECTIONS for whistle-blowers in the Freedom of Information Act 2017 (FOIA) were brought into force this month.
FOIA Section 47 came into operation on March 1, according to a notice tabled in the House of Assembly yesterday.
There is still no date as to when the entire legislation will be revised and fully enacted, according to Attorney General Carl Bethel, who reiterated last night the government's commitment to consult with regional experts on full implementation.
Section 47 reads: "No person may be subject to any legal, administrative or employment related sanction, regardless of any breach of a legal or employment-related obligation, for releasing information on wrongdoing, or that which would disclose a serious threat to health, safety or the environment, as long as he, acting in good faith, and in the reasonable belief that the information was substantially true and disclosed evidence of wrong-doing or a serious threat to health, safety or the environment."
Wrong doing, according to the act, includes but is not limited to: the commission of a criminal offence; failure to comply with a legal obligation; miscarriage of justice; or corruption, dishonesty, or serious maladministration.
The previous Ingraham administration passed a FOIA shortly before the 2012 general election, however there was no date for enactment. The incoming Christie administration then overhauled the legislation, and conducted an extensive public consultation process.
The former Christie administration passed a FOIA in Parliament in February.
However, only part one and sections of part five and eight of the legislation have been enacted, allowing for the appointment of an information commissioner and repealing the 2012 FOIA.
Activists have expressed concern over the stalled pace of the legislation and a collective of 20 civil society organisations issued a statement calling for the government to consider recommendations for revisions but ultimately move ahead with full enactment.
Yesterday, Organisation of Responsible Governance Executive Director Matt Aubry noted the timeliness of the enactment was confusing but protections were welcome.
He stressed the need for full public education campaigns both within the private sector and the wider public in order for persons to take advantage of the protections now available to them.
Mr Aubry said a test of the government's commitment to FOIA and transparency in governance will be reflected in the upcoming budget cycle, and whether adequate resources are given to achieve stated goals.