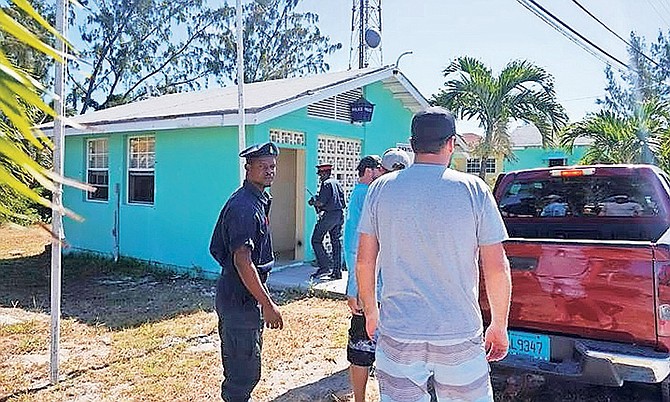 A 70-foot sport fishing yacht was stopped and had its fishing equipment confiscated while attempting to fish in The Exuma Cays Land and Sea Park, according to the Bahamas National Trust.
The BNT said the national park is a "no-take zone" and fishing there is prohibited.
"Upon instruction from the park administrator, the vessel was boarded by a joint team consisting of the park warden and two Royal Bahamas Defence Force marines," a statement posted to the BNT's Facebook page on Saturday noted. "Upon completion of a thorough inspection, all fishing gear (was) confiscated. The vessel and its crew were then escorted via military and park patrol craft to Blackpoint, Exuma, where the vessel and crew were handed over to the Royal Bahamas Police Force for further processing."
When caught, captains and crew often say they did not realise they were in the park, but the officials note that the park's boundaries are marked on both electronic and paper charts, including in the Explorer chart book, the BNT said.
Boundaries of Exuma Cays Land and Sea Park run from Wax Cay Cut in the north to Conch Cut in the south, and extend outward 4nm to the east and west, the BNT said.
"Bahamian law allows severe consequences for a poaching or fisheries offence," the BNT added. "Park staff maintains patrol to ensure both conservation and safety are maintained within the park. Fishing, shelling, and conching is prohibited within the park."
Anyone witnessing such activity is asked to call authorities.