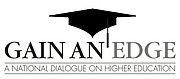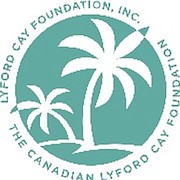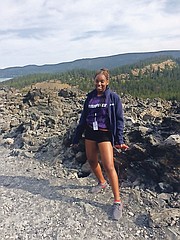 You have big dreams – that's why you've been thinking about college. You've discovered a secret that many don't know. You've discovered graduating from college is key to unlocking career doors in this rapidly changing world.
You've just got one problem. How do you figure out the perfect career for you? How do you choose exactly what you should study in college?
According to the professional team at Lyford Cay Foundations, a non-profit organization that has been helping students make their college dreams come true for nearly 50 years, there are some simple steps you can take to help you find your way:
Think about your interests and aptitudes.
Lyford Cay Foundation Scholar Kristie Powell ('04) admits that as a former computer engineer with Google, she had a career many dream about. Kristie is also the first to admit she didn't even know her career field existed when she was in high school.
"Growing up in Nassau, I only saw traditional careers. I didn't want to be a doctor, lawyer or in the hotel industry. I just knew that I liked computers," shared Kristie.
She researched and becvame involved with extracurricular activities that sparked her curiosity in technology.
Her exploration paid off. After studying Electrical Engineering, Kristie went on to have successful careers in technology at Goldman Sachs on Wall Street and at Google. Her next endeavour is Coral Media, a tech-focused business in The Bahamas.
Seek out opportunities for exposure.
FOCUS is a programme of Lyford Cay Foundations with a goal of putting selected Grade 5 public school students on a path to college. Varied student experiences is a hallmark of the programme.
Tiffany A Bain-Saunders, FOCUS Programme Coordinator (Grades 5-9), points out: "Finding your career fit comes out of self-discovery. Opening your eyes to the world of opportunities can drive your career choices. Our students have been exposed to everything from agriculture to computer coding and the arts."
"I've seen exposure launch dreams. I'll never forget when Dante Neymour, a FOCUS Class of 2021 student from TA Thompson Junior High School, participated in one of our experiences that showcased CAD architecture software. He had always been interested in drawing, but now, a career lightbulb went off in his head. His love and drive for art and now architecture have a place and purpose that would make Jackson Burnside smile."
Carmetta Barry, a Grade 11 student at CR Walker Senior High School, had a similar experience. In primary school, her aspiration was to be the first woman to be Prime Minister of The Bahamas. But high school participation in StemForce, an intensive programme that exposes Bahamian students to science and geology, changed that.
Today, Carmetta is quick to say: "I want to become an Environmental Engineer. I would like to work on a plan to properly line the landfill to prevent toxic leakage, water contamination and fires."
Use the career resources all around you.
"When I had a job at a pharmacy, I used that opportunity to talk to as many people as I could and find out about their careers," points out Karen McCartney, On Course To College Programme Coordinator for FOCUS and a former guidance counsellor. "Every day was a chance to learn more about myself and my interests."
Karen also shared that students can find free career information from their school guidance counsellors such as IDEAS (Interests Determination Exploration and Assessment System), a resource the Ministry of Education has made available to help students explore careers.
Other opportunities include summer internships and volunteering. Karen also noted students who register for college entrance exams, such as the Scholastic Aptitude Test (SAT) or ACT (formerly called American College Testing), will automatically have an opportunity to take a career assessment that is built into the exam. By taking these tests, students can prepare to apply for colleges plus get a report that maps out careers that may be a good fit.
Now that you've made the smart commitment to pursue college, figuring out the perfect career is within reach by taking a few extra steps.
"Gain An Edge" is a weekly collaboration of the Lyford Cay Foundations, Bahamas Technical and Vocational Institute and University of The Bahamas aimed at promoting a national dialogue on higher education. To share your thoughts, email gainanedge@tribunemedia.net.