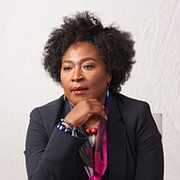 By Dr Desiree Cox, MD, Ph
The 2018 HEALinc Future Health Innovation Summit (www.healincfuturehealthsummit.com) is days away.
Day one of this unique event is on Sunday, October 7, at the Melia Hotel, Nassau.
The summit runs from October 7-9 and will feature 50-plus speakers, the best minds in next paradigm health, experiential workshops and demos, speed-mentoring, networking and more.
You can register for a special one-day pass for each day of the summit, or purchase a full (three-day) registration pass for the entire event.
Each week, I have discussed key topics and strands of the summit and introduced featured speakers in order to give readers a sense of the event.
Dr Ritamarie Loscalzo is our featured speaker for this week. Dr Ritamarie will be one of summit speakers on nutrigenomics. She will also be running a special workshop on insulin resistance for healthcare practitioners as well as members of the general public who want to get rid of fat, reduce fatigue and brain fog through dietary and life-style changes.
Nutrigenomics is a new science, birthed in the 1990s as a result of the Human Genome Project, which sequenced the entire DNA in the human genome.
Since then, science and clinical practice have pinpointed numerous interrelationships between genes, nutrition and disease.
The standard Bahamian diet, as represented by the currently promoted food pyramid, contributes to nutritional imbalances, both deficiencies and excesses, that can lead to chronic disease.
What if, instead of relying on a generic food plan, practitioners could personalise nutrition recommendations to an individual's current health and biochemical status as well as their genetics?
The new science of nutrigenomics provides the framework to determine the influence of food and the environment on gene expression.
Food and nutrients can turn on or off specific genes that influence biochemical pathways that control hormones, mitochondria, neurotransmitters, detoxification pathways, digestion, immune function and much more.
By learning which genes are associated with specific nutrients and how nutrients and foods interact with genes, practitioners can empower their patients and clients to make choices that are congruent with their genes, and positively influence the expression of their full genetic potential.
Dr Ritamarie's special workshops on insulin resistance will focus on learning to detect and correct early insulin resistance before it becomes dangerous. This subject will hit home for Bahamians. Insulin resistance is a common condition that affects millions of people all over the world. Dr Ritamarie says that insulin resistance is the underlying cause of more than 50 percent of the health cases she sees in her US-based practice.
The statistics will be similar for many family practitioners working in The Bahamas. Why? Because the way the body handles sugar can affect just about every other system in the body.
Insulin resistance can lead to deadly conditions including heart attack, stroke, type 2 diabetes, and cancer.
Research has also indicated that it may play a role in conditions like sleep apnea, polycystic ovarian syndrome, high cholesterol, and chronic inflammation. Additionally, more recent evidence suggests it may predispose people to Alzheimer's, as well.
In these workshops, Dr Ritamarie will share potentially life-saving information about how you can systematically and accurately help clients and patients discover whether they have blood sugar imbalances, before the symptoms become life-threatening. If you are a student and/consumer you will also learn:
a) How insulin resistance is often the more dangerous root cause of symptoms (like fatigue, excess weight, brain fog, irritability, and even depression);
b) The relationship between all the hormones involved with blood sugar and energy, and how to keep them all in balance, as well as a step-by-step 30-day metabolic reset that restores proper blood sugar management and prevents and reverses insulin resistance.
Additionally, healthcare practitioners who sign up for the practitioners' course will learn:
a) How to screen for early signs of insulin resistance and intervene before it becomes debilitating;
b) Methods of determining where their client lies on the insulin resistance continuum, which includes hypoglycemia, insulin resistance, metabolic syndrome, and diabetes;
c) The most important lab tests to order, and how to interpret them, including how to access labs you can use even if you're not a licenced physician; and
d) How to guide your clients through a simple, self-monitoring process they can do at home so they can design the diet and exercise programme best suited for their physiology.
Members of the general public and healthcare practitioners can register for these special four-hour workshop in insulin resistance, including teaching home glucose testing, on the summit website. Just go to www.healincfuturehealthsummit.com, click on the orange 'Register Here' button and scroll down the ticket options to find 'Dr Ritamarie's Workshop for Practitioners' if you are a healthcare practitioner, and 'Dr Ritamarie's workshop for Students and Consumers' if you are a patient or member of the general public.
You can also download the agenda for the three-day summit on http://www.thehealinc.com/2018-summit/. Don't miss out.
Registration for special one-day passes for the summit opening ceremony are available online at www.healincfuturehealthsummit.com.
For more information, contact the summit organising team: USA/Canada (877) 426-5361; Bahamas (855) 826-1165; Worldwide (716) 442-3798.
• Dr Desirée Cox, MD, PhD (www.desireecox.com) is the founder and CEO of the 2018 inaugural HEALinc Future Health Innovation Summit (www.healincfuturehealthsummit.com). She is the first Bahamian Rhodes Scholar and first female British Caribbean Rhodes Scholar, a medical doctor, creative artist and published author. She has earned degrees from McGill, Oxford and Cambridge Universities. Her career achievements include honors by Oxford University and the British Medical Journal. In 2013, a 70-cent stamp bearing her photograph was issued by The Bahamas Government.