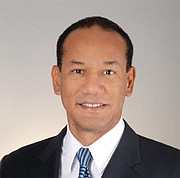 By NEIL HARTNELL
Tribune Business Editor
nhartnell@tribunemedia.net
A former attorney general yesterday challenged the Government's plan to create a Beneficial Ownership Registry, arguing that it should instead simply expand the existing regulatory regime.
John Delaney QC, principal at the Delaney Partners law firm, told Tribune Business he questioned if such a registry is "necessary" given present legal requirements for all registered agents to hold beneficial ownership information on every corporate entity they manage.
He argued that it would be a relatively easy task to expand this to domestic companies and partnerships, especially since all banks and financial and corporate services providers had long adjusted to the regulatory regime imposed in 2000 following the Financial Action Task Force (FATF) "blacklisting".
Mr Delaney spoke out after the FATF, within the past week, listed The Bahamas among 11 countries where it had identified "structural deficiencies" in their anti-money laundering and counter-terror financing regimes (see other article HERE).
The Paris-based FATF, in a statement, cited seven specific concerns with The Bahamas, one of which was the need to "ensure timely access to adequate, accurate and current basic and beneficial ownership information".
The Government has already moved to address this through the preparation of legislation to create a Beneficial Ownership Registry, which would feature the identities of all owners of Bahamas-domiciled corporate vehicles.
Mr Delaney yesterday added his voice to the significant push back the Registry proposal has received from other attorneys and financial services executives, although the FATF listing clearly identifies where the pressure on The Bahamas for this reform is coming from.
"Does the country need a register of beneficial ownership?" the former attorney general asked. "We already have it so that the financial and corporate services providers must have a record of beneficial ownership of companies, and I'm not aware that it has not been given effect by any provider.
"The banks and trust companies, which incorporate and manage companies under their regime, also have a duty to know the beneficial ownership. That's also provided for in their regime.
"I'm not aware of any financial and corporate services provider or bank and trust company being unable to deliver on lawful disclosures under their regime."
With current law requiring Bahamian financial services providers to know the beneficial owners' identities for all companies they manage or act as registered agent for, and provide these details to regulators and law enforcement following the appropriate request, Mr Delaney said mechanisms already existed to achieve what the FATF is demanding.
"There are certain classes of professionals that are not required to be licensed as financial and corporate services providers," the ex-attorney general added. "But, to my mind, rather than a beneficial ownership registry, expand the scope of activities required to be licensed under the banks and trust companies and financial and corporate providers legislation.
"We simply need to expand the scope of it. When we did the Financial and Corporate Services Providers Act in 2000, it was meant to be a catch-all regime to capture all activities not traditionally captured, and bring them under the regulatory ambit."
Mr Delaney suggested the Government simply do the same again. He agreed that the 2000 reforms focused primarily on the international services sector, and a policy decision was taken not to include domestic companies in the new regime then because they were not perceived as a great anti-money laundering threat.
The former attorney general added that it would be easy to include them, not least because many law and accounting firms now have financial and corporate services provider arms. "We're in a different world and have moved past that," he said of 2000. "People have become quite adept at transitioning to a new regime.
"We have a regime that works, and are able to deliver on the requirements without doing something which - obviously the policymakers have made their choice - but I question if that [a beneficial ownership registry] is necessary.
"To the extent they want to know the beneficial ownership of partnerships, they simply need to expand the Financial and Corporate Services Providers Act to partnerships, and require partnerships to register with financial and corporate services providers.
"That financial and corporate services provider can capture the needed information and have it on record there."
The Government has previously pledged that a register of beneficial ownership will be private, and accessible only to law enforcement and the financial services regulators to enable them to fulfill their legal and international co-operation obligations. It will not be accessible to ordinary members of the public.
Seeking to allay concerns, K P Turnquest, the Deputy Prime Minister, previously told Tribune Business that the proposed Beneficial Ownership registry will have "the most stringent controls" when it comes to data protection and information security.
He added that it was "not an unreasonable guess" to suggest that the Bahamas would follow the Cayman Islands' lead by establishing a registry that is neither 'in the cloud' or linked to the Internet, in a bid to eliminate the threat of hacking and/or data leaks.
However, The Bahamas and other international financial centres (IFCs) will likely come under ever-increasing pressure to make their beneficial ownership registries accessible to all-comers.
The UK parliament's earlier this year passed legislation forcing the likes of the Cayman Islands, British Virgin Islands (BVI) and Bermuda, all rival IFCs and British overseas territories, to implement public registries by 2020.
Sean McWeeney QC, the Graham, Thompson & Company attorney and senior partner, and another former attorney general, said earlier this year: "Let's be clear: An open, public beneficial ownership register is an industry-killer.
"There is no other way to put it, and there is no way around it. I don't care how many advantages you can count off on your fingers and toes; if we ever capitulate to that, we might as well hand in the keys at the same time. It will be game over."
He added: "I think we can live with a register of beneficial owners of companies that is accessible, on an as-needed basis, to local regulators in a controlled and properly legislated framework.
"But an open, publicly accessible register is an absolute no-no. If we consciously serve up the privacy of clients as the price for open, public beneficial ownership registers, we are finished. We will be deader than a door nail in no time flat."
Ryan Pinder, a former financial services minister, and colleague of Mr McWeeney's at Graham, Thompson & Company, warned back in May that creating a central Beneficial Ownership Registry could "destabilise" the Bahamian financial services industry and should be shelved "for now".
He argued that the proposal represented "a major shock" for an industry and client base already reeling from the imposition of numerous international regulatory initiatives within just a few years, and warned that the Register of Beneficial Ownership Bill 2018 would likely prove especially alarming for the high net worth Latin American clients that The Bahamas is increasingly targeting.
Mr Pinder said such clients had legitimate reasons for confidentiality, given the often-high level of crime and political instability in their home countries, and disclosure of their wealth - via hacking or data leak from a Bahamian ownership registry - could place their lives and their families in jeopardy.
The former minister urged the Government to delay the Beneficial Ownership Registry until global standards on the issue further evolved, and instead focus on complying with the European Union's (EU) demands for 'economic substance' and the elimination of 'ring fencing'.