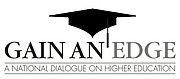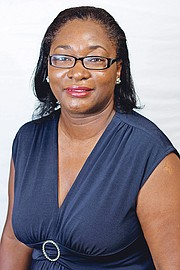 Jasmine Bain's life was a model of success. With 18 years of experience as a chef at Atlantis, Jasmine had worked her way up to a head pastry chef position while also teaching pastry and baking courses at the College of The Bahamas. It would have been easy to simply coast with her associate's degree in culinary arts under her belt, numerous certifications in her field and the respect of colleagues.
It would have been easy if Jasmine was not bothered by the gnawing feeling that there was more to do, see, learn and ultimately teach to fellow Bahamian chefs. The College of The Bahamas was transitioning to university status which meant Jasmine would eventually need an advanced degree to be eligible to become a full-time pastry instructor for the future bakery and pastry programme. So, Jasmine took a leap of faith and applied to Johnson & Wales University's Bachelor's degree programme for baking & pastry arts and food services management.
She was surprised when she was immediately accepted and guaranteed a $15,000 scholarship by the university – but only for a year. Questions raced through her head: How would she make up the big difference in cost? Would she be able to maintain the grades needed to renew the scholarship each year? Should she REALLY leave her good job at this age?
"Ironically, I'd also been accepted to Johnson & Wales back in 1992," Jasmine remembered. "But my parents couldn't afford the tuition, so I decided to stay and maximise all the opportunities available here in Nassau. When this opportunity came again, I wasn't going to let it pass me by."
The first year was challenging. Jasmine borrowed money to help cover her remaining tuition and she relied on the support of family and friends. Then she learned about Lyford Cay Foundations. Its online scholarship application process opens once a year from February 1–March 15 and offers renewable scholarship awards for successful applicants who have the goal of returning to The Bahamas to make a positive impact.
"Many people told me not to even bother applying because it's a competitive process. I knew that I wouldn't succeed if I didn't at least try," said Jasmine.
"I was excited to learn that I'd been one of the few students selected as a Lyford Cay Foundations Scholar," she added.
With the addition of the Lyford Cay Foundations Scholarship, Jasmine's life changed dramatically. "I no longer had to stress about whether I'd have to leave school because I couldn't afford it or worry about whether my financial needs would be met," said Jasmine.
Instead, Jasmine began experiencing as much as possible. She believes every experience will better equip her for her dream of returning to The Bahamas and continuing teaching students at University of The Bahamas. Besides maintaining a high grade point average, which has allowed her to renew her scholarships annually, her biggest focus has been on learning the latest technological advances in the industry.
"In my course work, I recently completed an international food safety management certificate with the national registry of food safety professionals. We were exposed to a digital logging system that is more accurate and safer than labelling food by hand," she noted.
"Everything is now computerised. For example, if you make a batch of cookie dough and need a label for the product, you type 'cookie dough' into the system and the computer prints the label for the item which includes your initials, the date, time and expiry date. This creates a valuable food safety record. This is the kind of knowledge that I want to share with Bahamian students."
Jasmine has also immersed herself in building a supportive campus community. She works on campus as an international community student assistant in the office of student conduct. In this position, she's earns money for her living expenses while creating engaging opportunities for international students.
She is a part of a close network of Bahamians at the university. Affectionately known by fellow students as "Ms. J", she helps ensure the Bahamian students stay connected, tutor each other when needed and even volunteer together. Recently, the group came together to prepare a meal for a local homeless shelter.
When asked how she felt being a more mature student, she confessed, "At first it felt odd living on-campus and sitting in classroom with much younger students. But I quickly realized that we are all students, regardless of our backgrounds - and we're in it together."
Scholarships have been transformational for Jasmine and she advises students not to let finance become a barrier to a college education.
"More than anything, I'd advise students to just have faith in God, believe and take the first step by seeking out scholarships and applying. Don't give up!!!"
"Gain An Edge" is a weekly collaboration of the Lyford Cay Foundations, Bahamas Technical and Vocational Institute and University of The Bahamas aimed at promoting a national dialogue on higher education. To share your thoughts, email gainanedge@tribunemedia.net.