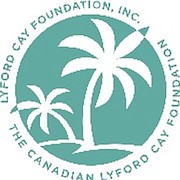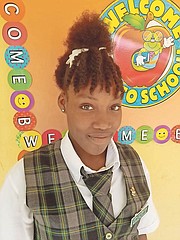 FOCUS is Lyford Cay Foundations' out-of-school time, tuition-free enrichment programme. It provides college readiness and access support to public school students of demonstrated need and potential. Students, who are accepted through a multi-faceted selection process, begin the programme the summer after Grade 4, with the goal of becoming the first in their families to achieve post-secondary education.
FOCUS also provides a unique professional development opportunity for teachers in training. Students are taught by intern teachers, the majority of whom are current education majors at University of The Bahamas. This year will mark the milestone of the first FOCUS class graduating from high school and embarking on college. Berdesha McSweeney has been a committed member of FOCUS Class of 2019 since the programme's inception, even when distance became a challenging factor. Here is her story:
From the moment she attended her first Summer SLAM as a rising Grade 5 student in New Providence, Berdesha McSweeney knew that FOCUS was special. The uniqueness of the programme motivated her to stay involved throughout her primary and early high school years, and introduced her to the concept of attaining a college degree.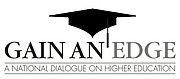 "I've always loved everything about FOCUS," said Berdesha, now in Grade 12. "We did so many different things like playing soccer and learning to swim. We also got support for the hard subjects like English and Math."
Despite her enthusiasm for the programme, Berdesha and her family moved to Acklins in Grade 9. At the brink of her opportunity to be a member of On Course To College (OCTC), the second phase of FOCUS which concentrates on college preparation, Berdesha was determined to hold on to FOCUS like a lifeline despite the distance.
"My new school is great, but I feel like I just won't be ready for college without FOCUS," said Berdesha.
From Acklins, Berdesha stayed in touch with her OCTC coordinator and became an active member of the FOCUS Class of 2019 chat group. This group exposes students to tips for success in school and encourages them to continue college exploration. She also made summer visits to Nassau whenever possible to participate in programme activities. "I had so much fun with OCTC last summer. We volunteered as a group to help teachers at T.G. Glover Primary School as they prepared for the new school year. And of course, we did our annual OCTC seminar together," said Berdesha.
FOCUS co-ordinator, Karen McCartney, is impressed but not surprised by Berdesha's commitment.
Karen noted: "Berdesha, like the entire 2019 cohort, is deeply connected to the concept of FOCUS and to each other. They hold being the original cohort as a badge of honour. They have a level of pride that is unmatched."
Fishing and crabbing are just a few of the new hobbies that Berdesha has discovered as she's learned to love family island life. She's also made her mark at Acklins Central High School by maintaining her place on the honour roll and pursuing new learning adventures.
"I was one of three students from my school selected by our principal to participate in EcoCamp 2018 in Andros," Berdesha proudly shared. "I got to do things that I've never done before like examining a pufferfish, going bonefish tagging and seeing the blue holes."
With graduation upon the horizon, Berdesha has been thinking more about college and her dream to be a paediatrician. She's also thought about what advice she'd give to other Family Island students who are interested in achieving their dreams.
"Family Island students should stay focused, get good grades and maintain a positive attitude. That's what it will take for a chance at a scholarship to college," she said.
"Gain An Edge" is a weekly collaboration of the Lyford Cay Foundations, Bahamas Technical and Vocational Institute and University of The Bahamas aimed at promoting a national dialogue on higher education. To share your thoughts, email gainanedge@tribunemedia.ne