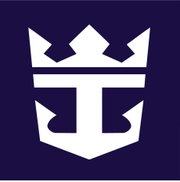 By RIEL MAJOR
TWO graduates of the LJM Maritime Academy were awarded scholarships from the Royal Caribbean Cruise Line on Friday.
George Purdy, senior vice-president of marine operations Royal Caribbean International, said the group awarded Bahamians with the scholarships because the Bahamas is the main country most visited by their guests and they see the need to help with economic growth.
Mr Purdy said: "We've seen the quality of people here from the maritime school so we're very pleased with what we've seen…we toured the facilities. High quality education and the one thing everyone needs in the cruise industry is good people. That's what makes us successful, so we are very interested in continuing our partnership with the Bahamas."
Brendamae Cleare, president of LJM Maritime Academy, said the scholarship recipients were "trailblazers" and very good students.
Ms Cleare said: "The American Caribbean (Maritime Foundation) asked if we had any students who were interested in furthering their studies like a bachelors or master's degree. These are the two students who showed keen interest that I recommended.

"They graduated with a diploma one year beneath a bachelor. I don't know the dollar amount, but the scholarship covers housing and tuition. The only thing our students have to pay is their travel expenses."
Shante Pearson and Trevon Ferguson, the scholarship recipients, both expressed great gratitude for the opportunity to further their education.

Ms Pearson said: "It is extremely crucial to continue my education because these opportunities don't come (very often), they come once in a while and to be able to get this and continue my education is the important thing to do."
Mr Ferguson said: "(This scholarship) is extremely important to me and I'm very grateful because it means I have the opportunity to achieve my ultimate goal which is to be the captain of a cruise ship. It gives other individuals an opportunity so that they could (also) get this and have a job in the maritime field one day.
"I'm grateful for the opportunity and I'm also ecstatic that I was granted this scholarship. My dream is to become a master mariner, but I will also like to achieve my bachelor's degree in marine transportation."