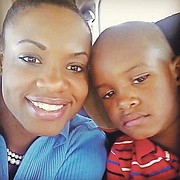 By JEFFARAH GIBSON
Tribune Features Writer
jgibson@tribunemedia.net
PARENTS of autistic students have launched their own fundraising initiative to help defray the cost of an upcoming trip to a special needs centre in Hollywood, Florida, for further therapy and expert insight.
Garvin Tynes School's autism unit will travel to the United States during the Easter holiday to pay a visit to The Quest Centre.
The trip is an opportunity for parents and guardians to attend information sessions. It is also a chance for professional development opportunity for the teachers (additional training on how to care and better teach the kids). Students will be exposed to a therapist and receive other services.
Given the trip costs $1,200 per student, parents have taken it upon themselves to raise the money for it.
Sherell Brown is one of several parents who have launched an independent fundraiser.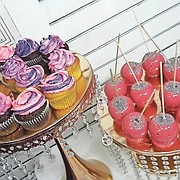 Her eight-year-old son Seth is a part of Garvin Tynes' autism unit and she is hoping to raise sufficient money for the trip through her initiative "Candy Apples for a Cause".
With a donation of $10, Sherell is encouraging people to purchase candy apples for Valentine's Day. All funds will be donated to the school's autism unit.
Based in a previous experience, Sherell believes the candy apples initiative will be a hit.
"On December 5, 2018, I celebrated my son's birthday. On that day I took cupcakes and candy apples to his school as a treat for his class. As I walked the corridors of the autism unit during their lunch break carrying a tray filled with candy apples, the faces of the children lit up with excitement and expectation," said Sherell.
"One brave little girl came up to me and asked, 'Are they for us?' As everyone surrounded me waiting for an answer my heart melted as I somberly said, 'No. They are for Seth's class. It's his birthday." She said 'yes' with a fist pump, adding, 'I knew they were for us.' I later learned that she was one of the fortunate students in my son's class. However, the other onlooking students were left with a disappointing look on their faces that just (broke) my heart," she said.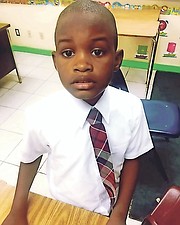 A short time after this experience, Sherell spoke with the head of the autism unit at the school and found out about the initiative to travel to the Quest Centre in Florida.
"(The head) said we would like the parents to assist us with fundraisers to help defray the expenses. It was at this time Candy Apple for a Cause was birthed. It is a way to put smiles on the children's faces and hopefully raise enough funds to make the trip a reality," she said.
Twenty students are expected to travel with their parents on the trip, however the entire unit has about 50 children.
The goal is to raise $24,000 to pay for travel and and other services.
"After my son was diagnosed I was told that he would need occupational therapy, speech therapy as well as behavioural therapy," said Sherell, "none of these services are currently being offered to him at his school. Raising a child on the autism disorder spectrum has so many unique challenges for therapy. To develop socially and physically, these children need to be in an environment with people who understand them and can care for them as much as possible."
This is the reason why the trip is so significant for the students as well as the parents, said Sherell
"Being challenged in the Bahamas is no easy task. From the lack of service the government provides, to the abhorrent prices for private care, many times we as parents have to travel to foreign countries to meet (our children's) needs or seek outside services for help. So any who would hear our plight and would donate to help us meet this need, we say thank you," she said.