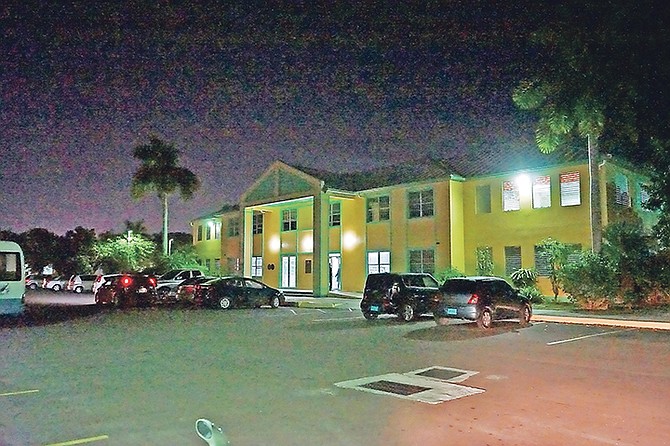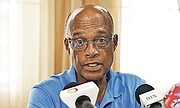 By AVA TURNQUEST
Tribune Chief Reporter
aturnquest@tribunemedia.net
Jeffrey Lloyd, the Education Minister, yesterday stressed there were no threats to the safety and welfare of teachers at public schools across the country as he committed his ministry to swift action after a teacher at CV Bethel Senior High School was reportedly beaten by students
Mr Lloyd told reporters outside Cabinet yesterday he was waiting on the findings of a police investigation into claims a marine biology teacher was injured during an altercation with two male students last week.
"Nobody deserves to be put in any way in a compromised position with regard to their safety and welfare," Mr Lloyd said, "and that of course is something that I am most passionate about in terms of making sure they are protected, teachers and students and anybody else who happens to be on a campus, administrators and so on.
"So, nobody's life is being compromised in any fashion or form because we are very serious about making sure that our teachers are protected and safe and our students are protected and safe, and that's why I cannot wait for this report so that we can take whatever measures we need to take.
"As I am to understand there is nobody's life at CV Bethel or anyone else on our campuses around this country, 172 schools, whose lives are in jeopardy or whose safety or whose welfare are threatened. I know of nobody else."
The incident took place on Monday, January 21, according to Bahamas Union of Teachers President Belinda Wilson, who confirmed teachers at the school sat out of the classroom for the remainder of the week, returning on Monday.
In response to the sit-out, Mr Lloyd said if reports are true, then it was an illegal action that contravened their industrial agreement.
"When I have that report in my hand then we will take whatever steps may be necessary. I am advised that the teachers have not been going to class, of course I am following up very closely on that and if that is so and I certainly have no reason to doubt the sources of my information, then the teachers need to be in classes now," Mr Lloyd said.
"This action by them is illegal. It is contrary to the industrial agreement and they need to be in the classes teaching our students who have the right to an education, and have a right to the professional guidance that teachers provide.
"The union can say whatever the union wishes to say," he continued, "the union can have whatever rights the union has, my concern as the minister of education is the education of our children, the safety of our children and our teachers.
"That is my fundamental obligation and concern and I am taking that very seriously," Mr Lloyd added.