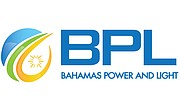 By NEIL HARTNELL
Tribune Business Editor
nhartnell@tribunemedia.net
Family Island commercial leaders have called for small business electricity bills to be fixed amid rising fears over Bahamas Power & Light's (BPL) imminent mass disconnection exercise.
Pedro Rolle, the Exuma Chamber of Commerce's president, suggested to Tribune Business that small businesses in remote Family Islands agree with BPL to pay a fixed monthly sum that is based on their historical energy usage.
This, he argued, would transform electricity from a variable to a fixed, predictable cost for small businesses, start-ups and entrepreneurs, thereby preventing them from running up huge power bills they are unable to afford.
Mr Rolle explained that this fixed monthly sum could be adjusted annually according to each business's consumption patterns, with an additional charge/credit given if the prior year's usage underestimated or exceeded what had been agreed.
That way, he suggested, BPL would receive due compensation for all energy consumed, while another option was for small businesses to pay more in winter - when power usage is traditionally lower - to make up for higher demand in summer.
"For the Family Islands, maybe put in place a system where it's determined by their usage," Mr Rolle told Tribune Business. "Let them pay a fixed amount every month or, in the winter months, pay a bit more.
"When businesses factor in the cost of doing business, this becomes a fixed cost of doing business. This is something based on history with BPL. Both sides are able to agree, at the end of the year, if there is a substantial difference [between billed amount and usage] to factor that in when they do the average for the next year.
"This way small businesses know this is a fixed cost of doing business, so they are not hit with a $500 bill and cannot afford it, and pay nothing."
While beneficial for small businesses that form the majority of Family Island economies, Mr Rolle's proposal is unlikely to be accepted by BPL. The state-owned utility monopoly is currently at the mercy of global oil prices and suppliers, and thus would be unlikely to agree to any fixed-billing arrangement in advance due to unknown future fuel costs.
The Exuma Chamber of Commerce chief's proposal may make more sense, though, in an environment where BPL "hedges" its fuel purchases and thus would know the medium to long-term costs of its fuel.
However, for the present BPL will argue that its priority is to generate the cash flow necessary to remain a viable operation and keep the lights on. To do so, it must collect on all monies owed to it - especially from delinquent residential and business consumers - given that it has been incurring annual losses at around the rate of $20m per year.
The utility's 100,000-plus Nassau customers also subsidise the Family Islands, and BPL has become increasingly frustrated over the failure of residents and companies in the latter locations to consistently pay their bills.
As a result, it has been warning customers in Exuma and Ragged Island, and the MICAL constituency - Inagua, Mayaguana, Acklins and Crooked Island - that it plans to begin mass disconnection exercises in these areas from March 15 onwards for any customer in arrears for 60 days and owing more than $300 on their account.
BPL's plans have sparked alarm, with Mr Rolle among those warning that the utility risks being seen as "the big bad bully" in hard-pressed Family Island economies where small businesses are struggling to survive.
While acknowledging BPL has a case from a pure business perspective, the Exuma Chamber chief said: "The reality is this is going to be a challenge from small business, which is a big concern in the Family Islands.
"It's a huge concern for Exuma. I think individual homeowners can manage and figure out how to use their power, but for small businesses it's another story. It's an absolute necessity to use power to run their businesses and, when power becomes more expensive, you don't see that reflected in what they can charge for their products and services."
With small businesses unable to increase prices to compensate for increased electricity costs, Mr Rolle called on BPL to work out payment plans with delinquent customers rather than immediately move to mass disconnections.
"To me, it's going to have a negative impact on the way they manage their business," he told Tribune Business. "It's going to put a dampener on the economy because, for the most part, Exuma is small businesses.
"There are a few large businesses here and, if you are a Sandals or Grand Isle, these things are reflected in your room rates. But as a small businessman you don't have much leeway in what you charge for goods and services. You have to compete.
"I don't like a threat. There ought to be a better way to develop relationships with your customers rather than: 'Pay me or I'll shut you off'. You're the big bad bully, and there's no other option here."
Mr Rolle also warned BPL against implementing a "one size fits all" policy, pointing out that Family Island economies were vastly different from prevailing commercial conditions in Nassau, especially since their cost of living was even higher.
His concerns were echoed by Roderick Simms, former head of the Chamber of Commerce's Family Island division, who warned that BPL's threatened mass disconnection could exacerbate the depopulation of remoter islands as persons left for Nassau and other population centres to search for work.
Pointing out that he was not objecting to BPL collecting what it was owed, he said it was the method the utility is using that will attract scrutiny. He also called on BPL to agree payment plans with delinquent customers first, and only move to disconnections if they failed to live up to their obligations.
"Most of the islands are not doing well in terms of their economies, and since the last hurricane [Irma] two years ago some have not fully recovered," Mr Simms said. "There should be some consideration. Instead of mass disconnections there should be payment plans first to give them some to make their accounts current; give them the opportunity."
He added that perishables, frozen foods and other inventories could be lost at businesses which are disconnected, and warned: "People are migrating to different islands because there are no jobs or not many at all on the islands they live on. People are trying, but it is a tough economy. They will relocate to where they can operate in a normal fashion.
"I'm not saying don't collect your money. It's the way you're going about collecting the money that is the concern. It's difficult to treat the Family Islands like Nassau. It's more expensive to live there. Everyday feeding is a challenge. Sometimes it's why utility bills do not have the same priority as putting food on the table. It's like being in a desert on many of these southern islands with little to no activity."