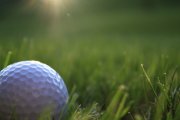 By RENALDO DORSETT
Tribune Sports Reporter
rdorsett@tribunemedia.net
SEVERAL Bahamian golfers are in competition with top amateurs in the region at the 24th Caribbean Golf Classic, hosted at the Westin Puntacana Resort and Club in Punta Cana, the Dominican Republic.
The Caribbean Classic is an individual and team event. Players are divided into flights based on handicap and scored using a modified Stableford system.
The men's team competes for the Robert Grell trophy and the ladies for the Jodi Munn-Barrow trophy. The team with the most points wins the George Noon Cup.
Under the modified system, scoring is as follows: two over par - one point, one over par - two points, par - three points, one under par - four points, two under par - five points, three under par - six points and four under par - seven points.
In the men's flight one, Lynford Miller completed round two with a score of 42 after not participating in round one.
In flight two, Mark Carter is the top performer among the seven Bahamians in the group with a score of 91, tied for No.4 in the field. He scored a 43 in the opening round and 48 in round two.
Edroy Williamson is tied for No.7 with his score of 82 (41,41). Paul Fox is ranked No.15 with a score of 78 (34, 44), Ulrich Filser is tied for No.25 at 73 (38, 35), Leander Brice (30, 42) and Ashley Glinton (29, 43) are both tied at No.27 with scores of 72 and Ian Hepburn is at No.34 with a score of 64 (28, 36).
In the third flight, Urie Pratt is ranked 22 with his score of 60 (24, 36).
In the fourth flight, four Bahamians are in the field. Ken Kangal is currently at No.5 with a score of 67 after a 37 in round one and 30 in round two. Marc Robinson is No. 11 with a 58 (31, 27), Ian Howard is tied at No.13 with a 54 (31, 23) and Dwight Tinker is No. 19 with a 44 (25, 19)
In the fifth flight, Gilbert Ward is No.12 with his score of 26 (11, 15).
Among the ladies, Adriane Von Eckardstein is second in flight two with a score of 81 after scores of 41 in round one and 40 in round two.
Renate Raeber is tied at No.10 in flight five with a total score of 44 (26, 18).
The tournament continues through May 11.