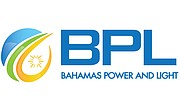 By FARRAH JOHNSON



A GENERATION shortage yesterday forced Bahamas Power and Light to institute load shedding, leaving customers in the eastern and western areas of New Providence without power for hours.
A statement published yesterday on the company's Facebook page advised the public that an engine problem at the Blue Hills Power Station had forced the company to suspend its services in a number of areas.
Quincy Parker, BPL's director of communications, confirmed the shortfall yesterday, stating that load shedding is not a "planned exercise".
"The estimated time for load shedding to have ended in this instance was 2 o'clock, but the reality is that that was an estimate," he told The Tribune.
"Because load shedding is a response to an unexpected problem, it's impossible to say that it's over - period."
Mr Parker added that although some areas were still left without power after 2pm, the company worked diligently to ensure that power was restored.
When asked if the problem was caused by old equipment, Mr Parker said that while the company's infrastructure is old, the equipment has been "maintained fairly well."
He insisted that while the age of the equipment was "part of the problem", BPL was addressing the issue with an "aggressive maintenance schedule".
"The difficulties that we may have in generation is not that the machines are not working properly, but that so many of them are down for maintenance that you can't just cycle up a machine if you have a load demand because the machine may be down for maintenance.
"It is in part how aggressive that maintenance is that is precipitating some of the generation issues that we've been having," he explained.
Areas affected by yesterday's outages include Glendale Subdivision, Nassau Village, Highbury Park, Redland Acres, parts of Soldier Road North, Prince Charles and the Kennedy Subdivision.
Mr Parker also confirmed that there will be a planned outage on Johnson Road between Eastern Road and Johnson Terrace today from 9am -1.30pm for the company to conduct overhead maintenance.
He told The Tribune that the scheduled overhead maintenance "has nothing to do with generation," but will instead deal with electricity lines to ensure that there are no obstructions that will interfere with the overhead system.
Yesterday's load shedding comes less than a month after BPL executive Patrick Rollins said the company would do its best to minimise its occurrence.
When asked about Mr Rollins' comments regarding this summer being the last for load shedding, Mr Parker said that the BPL executive was referring to the "advent" of the 132- megawatt (MW) power station at Clifton Pier.
"Once the new power station at Clifton Pier is up and running, then the generation challenges that we would have had will be addressed to a significant degree," Mr Parker said.
Still, he admitted that it was "impossible" to predict if the problem would go away permanently.
"Again, so much of what happens in a country like The Bahamas is unexpected," Mr Parker said. "But we will have with the new power station a much more stable and reliable, high efficiency, high energy output foundation for our generation."