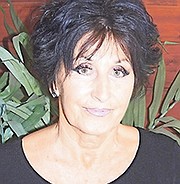 By VICTORIA SARNE
Are you tired of the aggravation of the slow daily commute and the stress of looking out for careless or dangerous drivers, not to mention the wear and tear on your vehicle? Have you ever figured out exactly how much time you waste each week in your car? We can listen to the radio or hands-free music or books, but let's face it, anything which takes your full attention from the road is a distraction and potentially dangerous. Wouldn't you like to reduce your stress level and free up some time for other more enjoyable, productive activities? Or do you simply like the idea of working independently in your own environment?
Various studies have shown that most people working from a home office, whether for an employer who allows that or freelancing, are more productive and use their time more efficiently. So what does it take to work from home and create a 'home office'?
Number one on the list is a dedicated work space. It doesn't have to be spacious, but big enough for a desk or table and chair. Ideally it will be in a quiet area of your home, but if you have family and not too much extra room you will need to ask your family to respect that area and not intrude on it.
Equally important is your attitude to working alone and unsupervised (if you are accustomed to having an employer). Although you are not leaving the house you must develop the mindset that you are, in fact, still going to work and this requires discipline, structure and focus.
To me these are absolutes for this to be successful. It's very easy to be distracted by the freedom of having that 'extra' time at your disposal when there is no commute. You can linger over breakfast, have an extra cup of coffee, get on your social media accounts, view texts, make phone calls – an endless list of appealing things to do and before you know it the morning's shot and no work has been produced.
It's true that your time is now more flexible, and as long as you produce the work either to your employer's or your own schedule, you can choose how you programme your days. If you are a morning person you can start when you are at your peak performance level much earlier than if you had to drive to work or or keep office hours. If you need time to get your energy level up you have the freedom to structure your day for a later start.
The point is to develop a routine that suits you and enables you to produce your best work. Because you are not physically leaving your home means you don't have to get dressed up if you don't want to, but I have found along with others who work from home and management experts, that it helps to a) set a regular and specific time each day (barring emergencies) that you will be sitting down to work and b) to get up and get dressed just as if you were going to leave the house. It helps to prepare the mind, but the choice is yours.
Like so many other things in life, developing rituals or habits so that they become a natural part of your regimen has the effect of making you more efficient, productive or creative as developing a routine means saving time by not having to continually figure out what needs to be done. It will help you to prioritise automatically, remain clear-headed and focus on immediate tasks.
The other absolute is reliability. And don't think if you are working for yourself, it is not as important to meet deadlines or criteria, albeit ones you have set for yourself, as it is working for someone else. In fact, if you are consulting or freelancing, it is even more important to discipline yourself and structure your time as it's all too easy to procrastinate or get sidetracked.
One caveat and the one most people seem to fear is isolation and having no associates around to communicate with. To avoid this predicament structure your time to include social or business face-to-face engagement. Actual human connection is necessary not just internet or cell 'phone calls. The upside to a home office is that if you are disciplined, structured and focussed, your time is your own; fewer interruptions; no-one checking up on you. You are your own boss, fully in control of your time and if you become proficient at balancing it all – then that's called freedom in my book.
• Victoria Sarne is an entrepreneur and writer. She headed a team to establish a shelter for abused women and children in Canada and was its first chairwoman. You can reach her at victoria.conversations@gmail.com, visit www.lifelineswritingservice.com, or call 467-1178.