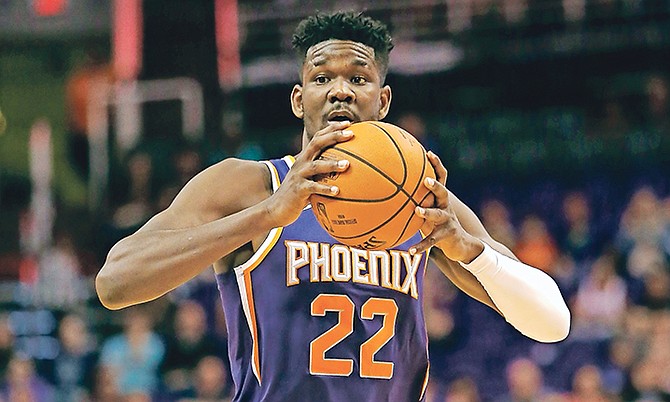 THE NBA season has been suspended due to the COVID-19 pandemic, but through E-Sports, the league looks to continue its fan engagement and Deandre Ayton was one of several NBA players selected to participate in a new venture.
The NBA has joined the competitive gaming trend and has featured several of its young stars, including Ayton, in the first NBA 2K Players Only Tournament, broadcasted live on ESPN and ESPN2.
In a partnership between the NBA and basketball's most popular video game, NBA 2K, the tournament's format features 16 players competing in live streamed matchups.
The winner of the tournament will receive a $100,000 donation from 2K, the NBA and the NBPA in support of ongoing coronavirus relief efforts.
In round one, Ayton, ranked No. 10 in the bracket, defeated 7th ranked Zach LaVine of the Chicago Bulls.
Ayton, the Suns centre and No. 1 pick in the 2018 draft, played as the Houston Rockets and defeated Lavine's Miami Heat, 57-41.
Other winners in round one included Derrick Jones Jr of the Miami Heat (No.16), Trae Young of the Atlanta Hawks (No.2), Patrick Beverley of the Los Angeles Clippers (No.14), Rui Hachimura of the Washington Wizards (No.13), Devin Booker of the Phoenix Suns (No.5), Andre Drummond of the Cleveland Cavaliers (No.6), and Montrezl Harell of the Los Angeles Clippers (No.8).
Seeding was based on players' NBA 2K rating.
Players are not required to use their own teams, but can only select each team once. Ayton will face Young in round two, set to air Tuesday on ESPN2 starting at 7pm.