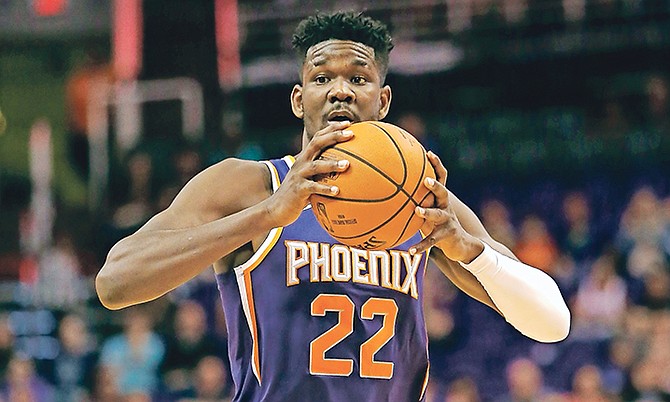 Phoenix Suns centre Deandre Ayton. (AP)
Stories this photo appears in:

Both Bahamian born players in the NBA will participate in the league's All-Star Weekend festivities.

It was a year that displayed the diversity of Bahamian sports across many disciplines and career-defining moments for many of the country's superstars and stars on the rise.

Deandre Ayton had a weekend where he recorded his fifth double double of the season and the Phoenix Suns followed with their first win since opening night.