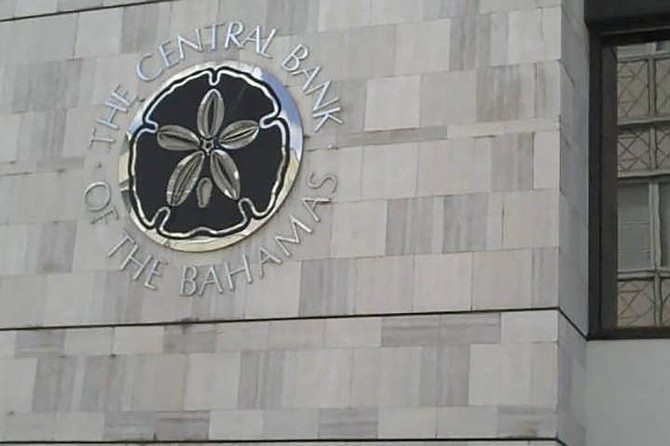 The Central Bank yesterday said it has ordered commercial banks and credit unions not to use clients' COVID-19 unemployment benefits to repay loan facilities.
The regulator, in a statement issued yesterday, said it had told financial institutions to communicate with clients on "the processes" that will be used to reimburse customers whose benefit payments were taken to service outstanding credit facilities. It added that it "did not endorse" its licensees redirecting customers' benefit payments without their knowledge or permission.
The Central Bank said it had taken action because increasing numbers of recipients were avoiding direct deposits to their accounts to safeguard their unemployment benefits from lenders, which was "not in the interest of an orderly payments system".
"The Central Bank has taken note of public concerns that unemployment benefits and equivalent government assistance payments for COVID-19 relief might involuntarily be applied to loan payments when sent directly to deposit accounts," the regulator said. "Moreover, the bank is aware that recipients might be electing less efficient payment options to avert this suspected practice.
"The Central Bank does not endorse the involuntary redirection of unemployment benefits or other government-funded assistance payments. Given the volume of such payments and public health/safety concerns around processes by which these are being converted to cash, avoidance of direct deposits is not in the interest of the orderly functioning of the domestic payments system nor the domestic banking system."
The Central Bank added that it has "therefore requested that commercial banks and credit unions maintain adequate systems to preserve COVID-19 income replacement proceeds for their intended social safety net use".
"Financial institutions have also been requested to communicate with their clients, through accessible public channels, on the processes that have been established for recipients to recover proceeds that were involuntarily applied to other purposes," it continued.
"Recipients of unemployment benefits and assistance are urged to have payments sent directly to their deposit accounts, and to request correct guidance from their financial institutions on how to specify their account numbers."
The National Insurance Board (NIB), meanwhile, yesterday disclosed that the Government-funded self-employed benefit programme it previously administered had now closed after some 7,183 claimants received a collective $15.5m.
The national social security system said its own unemployment benefits initiative had paid-out $84.2m to 36,813 claimants since the COVID-19 crisis began in mid-March 2020. However, Dr Nicola Virgill-Rolle, NIB's director, lamented in a statement that it had seen "far too many returned" benefits payments because recipients either failed to provide bank details or gave incorrect information.
Noting that NIB has moved away from a previously-manual process, where jobless Bahamians first had to register with the Department of Labour and obtain the B81 labour card to qualify for benefits, she said: "Recognising the realities of COVID-19, NIB changed its process to allow for direct deposit payments and payments through employers.
"However, some claimants did not provide banking information or their banking information was incorrect, and so cheques had to be prepared. We were seeing far too many returned payments which then needed to be reissued to customers."