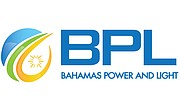 AN issue at Bahamas Power and Light's Clifton Pier station led to a "widespread" outage in New Providence last night, the utility provider said.
Shortly after 7pm, BPL said the unspecified issue left several areas without power including East St South and the southern New Providence commercial area on Thompson Blvd; Blue Hill Rd north and south; Musha Hill (Ridgeland Park); portions of Seabreeze and Abundant Life Rd; Mackey Street as far as Madeira, and the Twynam area.
However people in areas not mentioned also complained about power loss, including those on Eastern Road and the Englerston community.
This came after an island-wide outage in New Providence on Friday.
Last night BPL said work was underway to address problem at Clifton Pier, adding the company expected to have power restored within an hour.
BPL experienced major engine disruption that caused an island-wide outage in New Providence on Friday.
The outage happened at 1.16pm and electricity was restored after 4pm, BPL said.
"Bahamas Power and Light Company Ltd reported that all customers affected by the island-wide outage that occurred at 1.16pm had their power restored by shortly after 4pm," the company said in a statement shortly after 5pm.
"At 1.16pm, our system experienced a problem that caused the six engines online at Station A to come offline all at once. The mitigation systems were unable to deal with the sudden, unexpected loss of half the generation on the grid, which led to an island-wide outage."