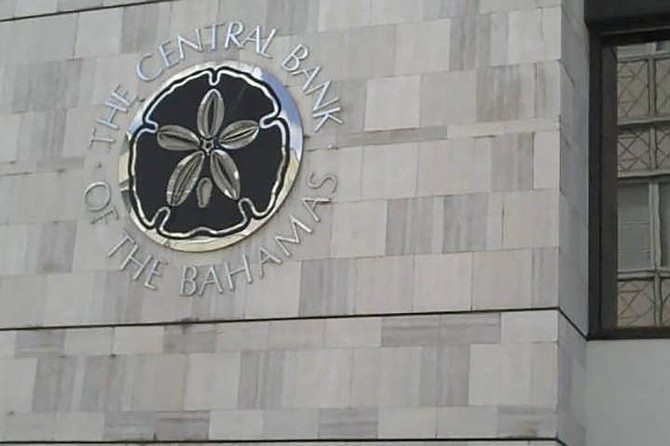 Bahamians are seeking greater security assurances around online transactions, the Central Bank has revealed, as it readies for the digital currency's national roll-out beginning on October 20.
The regulator, in a statement, said it plans to expand the Bahamian digital dollar beyond the pilot islands of Exuma and Abaco by making it accessible through authorised financial institutions (AFIs) that come under its oversight.
The Central Bank said eight financial institutions, including one commercial bank, four money transmission businesses and three payment services providers, have already been "onboarded" as AFIs able to offer the digital Bahamian dollar services through either their own electronic apps or the Sand Dollar app.
Sand Dollar is the name that has been given to the initiative, which involves the creation of a Central Bank-sponsored digital currency. The regulator said the eight institutions' own Sand Dollar apps are now undergoing a cyber security assessment to ensure they cannot be compromised by external interference.
The Central Bank pledged that such testing will be "robust and intensive", with all AFI providers scrutinised for security by an international firm before they gain approval to link to the Sand Dollar platform with their own apps. This comes after surveys showed consumers and businesses needed "assurance around the safety of conducting online transactions."
"Six AFIs are in the final stages of this cyber security assessment; which evaluates their custom apps; the overall security posture of the business; and reviews the coding practices applied in application development," the Central Bank said.
"As to security, Sand Dollar-integrated wallets are enabled with multi-factor authentication features. All mobile devices are required to support a device passcode or biometrics to access the app and complete transactions."
The Central Bank said this would supplement the "due care and attention" that Sand Dollar providers will have to take over each transaction, while " each [customer] wallet provides a unique set of data encryption to ensure privacy and confidentiality" along with data protection.
All financial institutions supervised by the Central Bank can operate as sponsors of mobile wallets for the Sand Dollar initiative, and maintain clearing accounts with it, including commercial banks, credit unions, money transmission providers and payment services providers.
"Within this group, money transmission businesses and payment services providers have already invested in technology platforms to offer mobile wallets to the public from the outset," the Central Bank added.
"So far, four money transmission businesses, three payment services providers and one commercial bank have been onboarded as Sand Dollar authorised financial institutions. These AFIs are enabled to offer Sand Dollar services to stakeholders either through their custom apps (after successful completion of a cybersecurity assessment) or through the generic Sand Dollar app."
The Central Bank said it expected commercial banks and credit unions will initially facilitate the connection between a person's mobile wallet and bank account. It suggested that their offering actual digital wallets themselves would only likely start in 2021.
"Banking sector integration is enabled in the first instance through the ACH (Automated Clearing House) that will link deposit accounts with digital currency wallets," the Central Bank said, adding that there will be three "tiers" of digital wallet subject to different levels of Know Your Customer (KYC) verification.
"These are low-value personal wallets with the least demanding account opening requirements, but with more restricted transaction limits; regular personal accounts in line with the established, flexible customer due diligence for existing banking and financial services; and business or enterprise accounts, subject to further KYC rigour and with higher limits for transactions and holdings of the digital currency," the regulator said.
Outreach and engagement efforts with private sector stakeholders over the digital Bahamian dollar will last into the 2021 first quarter, the Central Bank said, while discussions with government services and utilities will get "more intensive" during the 2021 first and second quarters. Draft regulations for the Sand Dollar will be released to the public this month.
"The intended outcome of Project Sand Dollar is that all residents in The Bahamas would have use of a Central Bank digital currency, on a modernised technology platform, with an experience and convenience - legally and otherwise - that resembles cash. It is expected that this will allow for reduced service delivery costs, increased transactional efficiency, and an improved overall level of financial inclusion," the Central Bank said.