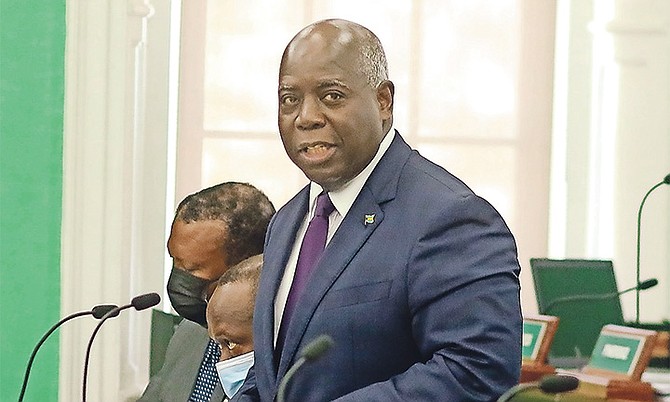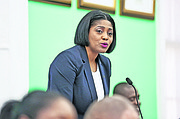 By RASHAD ROLLE
Tribune Senior Reporter
rrolle@tribunemedia.net
PROGRESSIVE Liberal Party leader Philip "Brave" Davis said yesterday he has had no discussions with West Grand Bahama and Bimini MP Pakesia Parker-Edgecombe about her joining the PLP.
"No no, I've not been in any conversations with anyone," he said during a PLP press conference. "No discussions. I don't know whether they talk with the chairman but…"
PLP chairman Fred Mitchell claimed on Twitter on Wednesday that Mrs Parker-Edgecombe had attempted to join the opposition party.
"In response to social media criticisms of her representation in West GB & Bimini, Pakesia Parker-Edgecombe decided to challenge my integrity in her sporadic attack on the PLP," he wrote.
"Since she has done this, I intend to tell the entire story of her wanting to join the PLP and her meeting with me and coming to the GB airport to see the leader and myself to request we give her two weeks and then she would join the PLP and subsequently seek our nomination."
In an interview with Eyewitness News, Mr Mitchell claimed Mrs Parker-Edgecombe met with the PLP on three occasions through an intermediary.
Mrs Parker-Edgecombe denied the claims in a statement on Wednesday.
"I am not at all surprised that political pundits and sadly, the Progressive Liberal Party's chairman are grasping for straws and now trying to muddy the waters with their venom and far-fetched stories that I begged to join the Progressive Liberal Party some weeks ago," she wrote.
"It is a blatant lie. The Free National Movement is the best choice to govern our beautiful country and I am more than happy to be a part of the FNM as we aim to ensure the PLP's defeat at the polls."
Mrs Parker-Edgecombe was ratified earlier this week by the FNM to run on the party's ticket in the next general election.