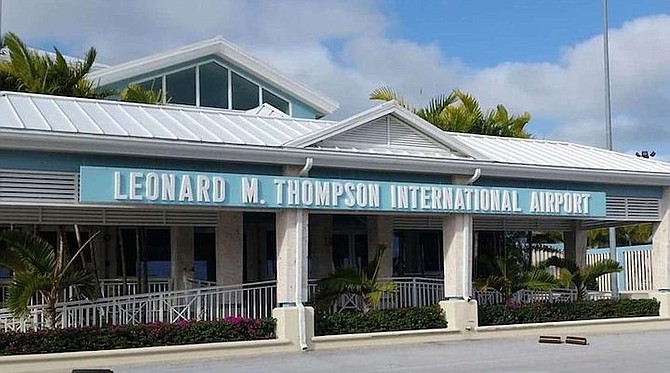 By LEANDRA ROLLE
Tribune Staff Reporter
lrolle@tribunemedia.net
AIRPORT operations on several Family Islands were severely affected yesterday after more than a dozen airport employees refused to show up to work in protest of unresolved workplace grievances.
In an interview with The Tribune, Director of Aviation Algernon Cargill said airports on Abaco, Bimini, Cat Island, South Andros and San Salvador were closed as a result of Monday's industrial action, which he called "illegal" and "disappointing".
He said teams from New Providence had to be deployed to Abaco so services there could be resumed as the island's airport had suffered the most from the workers' action.
Industrial unrest also affected public hospitals in New Providence and Grand Bahama after several BPSU workers called in sick, affecting healthcare services there.
"The Airport Authority is fully aware that the Bahamas Public (Service) Union has coordinated an illegal withdrawal of labour and I say illegal because as far as I'm aware, there's been no trade dispute filed and secondly, the Airport Authority has always acted in good faith with the Bahamas Public Service Union," Mr Cargill told The Tribune.
"The primary airport initially that was affected was the airport in Marsh Harbor. We have a team that should be landing now to re-open that airport and we're also looking at some other contingency methods to ensure that the planned disruption in all the other Family Island airports by the Bahamas Public Service Union is not successful."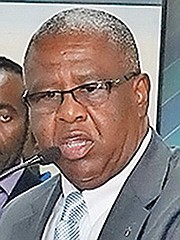 He said BPSU employees on the other islands withdrew their services after morning flights had already departed.
"The airports in Cat Island, Bimini and South Andros, I understand those airports are also closed and we're currently working out contingency methods to resolve those issues to ensure that we do not have any disruption in travel. I believe the Great Harbour Cay airport is also closed and San Salvador airport, that's the last airport," Mr Cargill noted.
"Again, those morning flights would've already happened so the employees would've withheld their labour after the morning flight left so the disruption would've been more severe at the Leonard Thompson International airport (on Abaco)."
Asked how many staff members participated in yesterday's industrial action, Mr Cargill estimated less than 20 employees withdrew their labour yesterday.
The aviation director said he understands action could also persist today but assured that contingency plans are in place should workers again refuse to work.
In terms of the impact of industrial unrest at public hospitals, officials said it was minimal.
"I can tell you that we have minimal areas impacted," Public Hospital Authority Managing Director Catherine Weech said when contacted for comment yesterday.
She told The Tribune support staff at several departments had called in sick yesterday, including workers at the morgue and radiology department at Princess Margaret Hospital and housekeeping at the Rand Memorial Hospital.
It is not clear how many healthcare workers did not show up for work, however, with Ms Weech only saying the numbers were "minimal".
In a statement the PHA said services at PMH's morgue were suspended until further notice.
"This would include the identification of remains and the collection of remains by funeral homes. The Public Hospital Authority and Princess Margaret Hospital apologises for any inconvenience caused during the interruption in services," the statement continued.
Last week, BPSU president Kimsley Ferguson, who represents some employees at the hospital as well as airport staff, warned there could be major disruption in hospital and airport services if workers' longstanding concerns are not immediately resolved.
The union is calling for hazard pay; salary increases and uniform allowances among other things as part of its industrial agreement terms, which they are still waiting to be finalised.
PHA officials have already said a proposed industrial agreement between the agency and BPSU had already been submitted to Cabinet for approval.
Yesterday, Mr Cargill said the Airport Authority has done everything it can to assure union members that their concerns are being addressed.
He also said officials were blindsided by Monday's industrial action.
"We've done everything that we can to assure the union of our commitment to resolving outstanding issues. We are quite surprised and equally disappointed that the BPSU has decided given this critical time with tourism on the rebound and persons are seeking to travel between islands to withdraw their labour or order their members to withdraw their labour," Mr Cargill said.
"I say that unequivocally because I'm aware of a voice note of a shop steward of BPSU that is being circulated, requesting employees not to report to work today (Monday) and tomorrow (Tuesday) and we are very disappointed because our priority has been to always operate in good faith with the BPSU and to ensure that we have a very positive working relationship with the union.
"…Advances of the approval, I've kept the BPSU informed of every step of the way so that's why I'm very surprised and equally disappointed that the BPSU would withdraw their labour particularly during this critical time," he added.
Mr Cargill also explained that he had tried to reach out to Mr Ferguson multiple times yesterday but said his calls went unanswered.
The BPSU president also did not respond to calls by this newspaper up to press time.