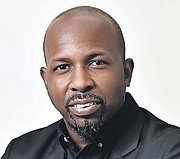 Throughout the length and breadth of our archipelago, the level of excitement surrounding the 50th independence celebrations scheduled for July 10, 2023, is building among Bahamians. The cultural performances will be spectacular. The ceremonies and festivities will be grand. The tributes to our nation from lands near and far will be great, and proud Bahamians will be engulfed in a euphoria of national pride unlike anything we have seen since 1973.
This preparation year gives businesses an opportunity to join in the celebrations. Every Bahamian-owned business, as well as those foreign-owned entities operating in this corporate space, should make a concerted effort to honour the legacy of The Bahamas.
Here are some ways that can be done:
Team-building exercises to build national pride
Adding a dash of adventure to the nation's anniversary celebrations will help unite your workforce, and instill in them a greater sense of national pride. Perhaps you want to explore your city in an exciting way, viewing historic and cultural landmarks. Maybe you jump on the ferry and head to some remote island. Some team building exercises involve live scavenger hunts. Team-building scavenger hunts have been designed to foster collaboration, co-operation and fun. Your team will work together, help each other, and indulge in some friendly competition. Whatever you decide, do it forward, upward, onward and together.
Make a charitable donation
A company with a meaningful corporate culture takes its social responsibilities seriously. A job is often an extension of a colleague's values. The more someone's principles are reflected in the workplace, the more that person is likely to feel comfortable and welcomed.
A charitable donation is a fantastic way to celebrate our national anniversary. When choosing a charity, make sure you select a cause that links to nationhood and empowerment. Not only does it send a strong message that your company cares, but it ensures the money goes to a worthy cause.
You might even be able to schedule a workforce visit to the charity and see your funds being put into action.
Create a tribute collage
Celebrate 50 years of independence by having the entire team create a collage. The bigger, the better. Whether it is electronic or a large mural size, you can attach photos, drawings, memos, pictures and other trinkets that represent something Bahamian and special to our beloved country.
It is a beautiful way to get everyone involved, and to celebrate not only your company's contribution to nation building but also other organisations and individuals who have helped shape the economic, cultural and social climate of The Bahamas.
Just throw a party
There is absolutely nothing that says celebration better than an all-Bahamian down home office party. Bahamian food, music, activities, entertainment and games, right down to the finer details, make it a celebration of our nation in its most authentic form.
Start planning now and make it one to remember.
• NB: Ian R Ferguson is a talent management and organisational development consultant, having completed graduate studies with regional and international universities. He has served organsations, both locally and globally, providing relevant solutions to their business growth and development issues. He may be contacted at tcconsultants@coralwave.com.