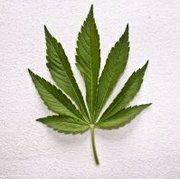 By RASHAD ROLLE
Tribune Staff Reporter
rrolle@tribunemedia.net
THE penalty for having a small amount of cannabis in The Bahamas would be higher than most countries in the Caribbean that have decriminalised the drug if the Davis administration's proposed legislation becomes law.
People caught with less than 30 grams of the substance could face a fixed penalty of $250, which would not appear on their criminal record if paid in time.
In Jamaica, people are fined $3 if they have up to two ounces of the drug.
The fine for less than two ounces of marijuana is $50 in St Kitts and Nevis.
Possession of less than two ounces of the drug carries a $95 fine in St Vincent and the Grenadines.
Trinidad and Tobago have no penalties for having less than 30 grams. Likewise, there is no penalty for people 21 or older caught with two ounces in the US Virgin Islands. Those in Dominica can have up to 28 grams without penalty.
Some countries, including Jamaica, Trinidad & Tobago and Dominica, also allow people to grow a limited number of cannabis plants without penalty, a feature not included in the bills unveiled during an Office of the Prime Minister press briefing last week.
In the past, Marijuana Bahamas Founder Renaldo Cartwright, 29, may have lamented the conservative approach the administration has taken toward decriminalising cannabis for recreational use. But now he just wants the government to pass the bills.
"The fastest this could get pushed, that's what we are for," he said yesterday. "I think the draft is actually a good thing. It's the furthest we've gotten in any administration. The only thing the government needs to do is consider local opinions."
Attorney General Ryan Pinder has said public feedback will be solicited through October. He wants the debate in Parliament to begin before year-end.
Mr Cartwright noted countries that decriminalise cannabis often liberalise their laws even further as time passes.
"Even Canada didn't legalise it overnight," he said. "It took them a while. I used to be more radical, but I understand that things take time. We take the stance of having complete decriminalisation for recreational use like Canada, but we understand that's not something that will happen right away. We are very happy about this legislation. We don't want it to get held up. We don't want to edit it or change it. Change could come later."
In 2020, the Bahamas National Commission on Marijuana recommended that officials review the amount of cannabis decriminalised every two years.
The group noted that decriminalising small amounts of the drug without legalisation for recreational use could have the unintended consequence of boosting the black market.
"Commissioners are aware that decriminalisation is in effect a form of legalisation of the recreational use of cannabis, as it is in effect authorising persons to possess up to an ounce of cannabis," the commission's report said. "It is recognised that this poses a paradox, as decriminalisation on its own does not provide a legitimate and legal means for persons to obtain their supply of cannabis. It is appreciated that decriminalisation may further facilitate the already existing illegal 'black market' for persons to obtain cannabis, which has its inherent law enforcement challenges. If, alternatively, provisions are made for regulated facilities to supply less than an ounce to persons 21 years and older in an attempt to eradicate or reduce the 'black market,' this is in effect the legalisation of the use of cannabis for recreational purposes."
Under the proposed legislation, those with more than five hundred grams of dried cannabis would be presumed to possess the substance with the intention to supply it to others and could face a fine of up to $250k or imprisonment of up to ten years, or both. Possessing cannabis with the intent to supply it to a minor could carry a stiffer penalty of up to 20 years imprisonment.
Those who supply, sell or distribute cannabis could face various penalties depending on whether they are convicted on information or through summary conviction. In the first instance, they could face a fine of $100k, imprisonment for up to seven years, or both. For a summary conviction, they could be fined up to $50k, imprisoned up to five years, or both.
Under the legislation, it would also be unlawful to promote cannabis or cannabis accessories.