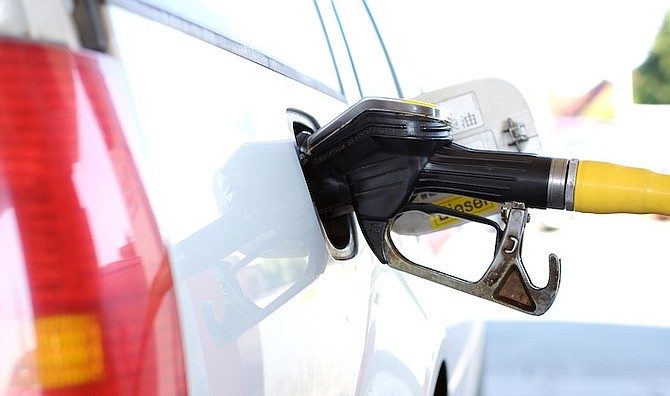 THE government has agreed to "explore other avenues" with fuel retailers to help bring them some relief while not increasing the cost of gasoline at the pumps for consumers, the Office of the Prime Minister said yesterday.
In a statement, OPM said Prime Minister Philip "Brave" Davis and senior government officials met with representatives of the Bahamas Petroleum Retailers Association yesterday "to discuss the industry's ongoing issues and challenges and the need to find a balance that sustains their businesses while not negatively impacting them and the Bahamian consumer".
 "While the government is sensitive to the plight of petroleum retailers, who have primarily asked for an increase on the currently fixed margin of 54 cents per gallon, it is also a priority of the Davis administration to act in a manner that does not impose a further financial burden on consumers," OPM's statement noted.
 "In light of this, the government has agreed to explore other avenues to bring some relief to the retailers."
 The statement said the government and retailers have agreed to further discussions with other stakeholders to ensure the best possible outcome to resume talks and arrive at a conclusion in a week and a half.
 This comes after ​​the vice president of the Bahamas Petroleum Dealers Association pleaded with the government to reconsider its position on not granting retailers a margin increase, calling on Economic Affairs Minister Michael Halkitis to have a "change of heart".
 With repeated calls for the government to grant a margin increase, fuel retailers have threatened to take action soon to get the government's attention, saying that they can no longer afford to operate on the current margin regime due to increasing costs.
 The last time petroleum dealers enjoyed a margin increase was in 2011 when the Hubert Ingraham-led Free National Movement (FNM) government granted a 10-cent increase per gallon of gasoline to take it from 44 cents to 54 cents. A 15-cent increase per gallon of diesel was also allowed. The government itself currently collects over $1.60 for every gallon of gasoline sold in The Bahamas.
 On Friday, Vasco Bastian pleaded with Mr Halkitis to reconsider, calling him a "reasonable gentleman" despite his recent comments that the government is "not minded" to do anything that will increase the cost of fuel at the pump.
 Mr Bastian also said retailers were open to any reasonable agreement that the two sides can come up with.