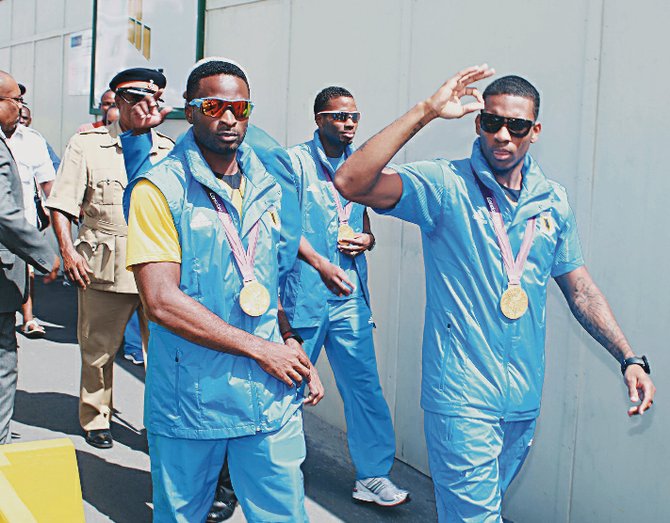 Stories this photo appears in:

THE Ministry of Youth, Sports and Culture will host a float parade on Saturday as a part of the government's official programme of activities to recognise 'Team Bahamas', the 2012 Bahamas Olympic Team.

While the country is in the midst of celebrating the accomplishments of the 2012 Olympic team, the Government of the Bahamas has made an early commitment toward the development of youth athletes in preparation for the XXXI Olympiad, 2016 in Rio de Janeiro, Brazil.
THE Bahamas' Golden Knights will be given a "down home" reception during this weekend's Goombay Summer Festival in recognition of their gold medal accomplishment at the Olympic Games.